Planning a Destination Wedding at Grand Wailea: Tips and Insight from Our Resident Expert
Senior Social Catering Manager Carol Suckow shares her destination wedding advice—and her golden rule

You're no doubt familiar with destination weddings—maybe you've had your own or been a guest at one, or maybe you've seen one portrayed in a rom-com. Whatever the case, simply hearing the words "destination wedding" brings to mind beachside vows, happy guests, perfect sunsets, tables laden with food, and receptions that extend deep into the night (sometimes until the next morning's brunch!)
To find out more about what makes a destination wedding truly memorable, we sat down and spoke with Carol Suckow, Grand Wailea's Senior Social Catering Manager and one of the key members of our weddings and events team. Carol is the ultimate wedding planning expert, as she has 7 years of experience and is a three-time Circle of Excellence winner from Hilton; Circle of Excellence represents the pinnacle of sales achievement across Hilton's network. 
This interview has been edited for clarity and length.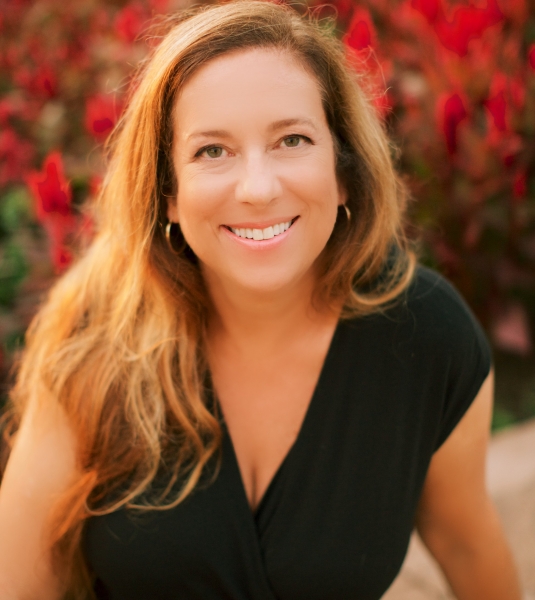 How did you get your start as a wedding planner?
I've been at Grand Wailea for almost 7 years and have been doing weddings since then. Actually, the first Grand Wailea wedding I ever planned was really quite unplanned! A young couple was on holiday here from Chicago—just the two of them—and then one day, they were lounging casually by the pool and they decided to get married…Just like that!
It's that Maui magic at work! Grand Wailea can definitely bring out the romance in everyone.
[Laughs] Yes it can! So this couple called me up and said, "Hey, we know this isn't Vegas, but is there any way we can get married today?" Remember, I was still relatively new to this at the time. But I answered them calmly and confidently that yes, I could throw something together. When I hung up the phone, I definitely felt a bit panicky, but I just began methodically going through what needed to be done, and by that evening, there they were, saying their vows and exchanging leis like this had been in the works for months
Talk about trial by fire!
It was definitely stressful! But that experience prepared me well for this job. It also made me realize the importance of teamwork in the wedding planning business. Granted, it was a private celebration with only the couple present, but even in a case like that the expectation is to have the perfect destination wedding. And it was!
But I couldn't have pulled it off without the support of my colleagues on the Social Catering team, who helped me coordinate all the logistics. And actually all the team members here at Grand Wailea were involved, from our housekeeping crew, who had to transform their guest room into something more special for their wedding night, to our wonderful culinary team, who crafted the most romantic wedding meal for two in no time at all. I should also mention that our extended team includes our fabulous vendors and business partners, who help us make each celebration extra special by providing products and services that really customize each wedding.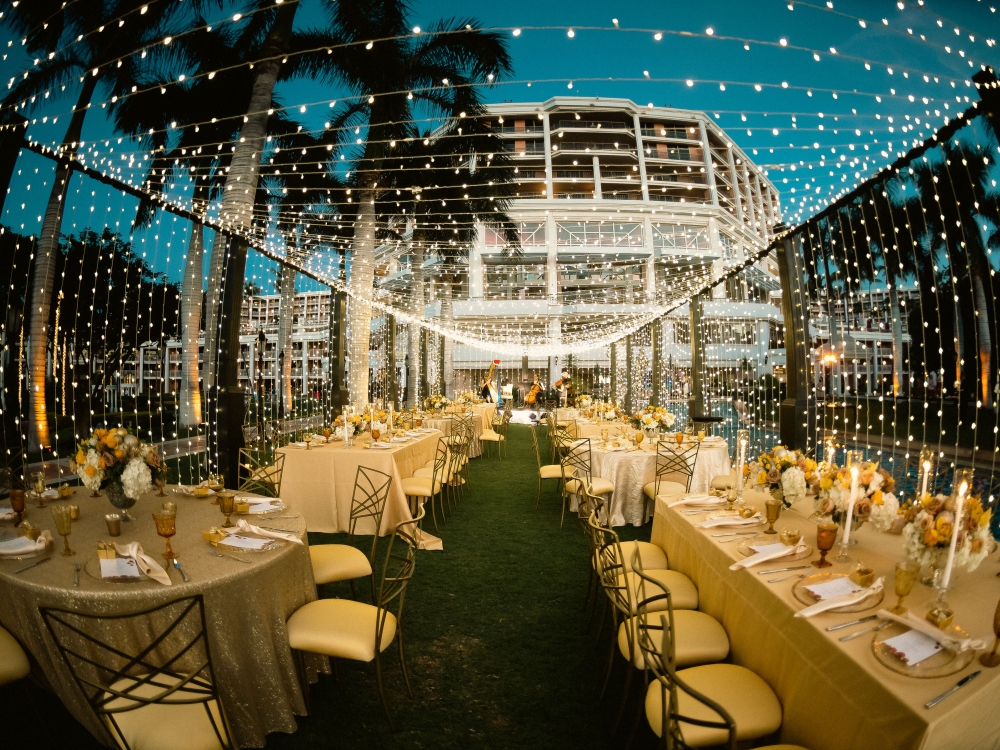 Tell us more about your team and what you and your team do.
At Grand Wailea, the Social Catering team comprises myself and two colleagues. We handle all weddings and other social occasions such as birthdays and anniversaries, plus we plan events for some short-stay corporate and other groups. So our weeks can be quite varied, with a wedding one day and a business meeting the next.
I'm the first point of contact at Grand Wailea for couples planning a wedding. The majority of couples come to us on their own during the planning process, when they're feeling out a few potential destinations. So it's important that I offer a positive first impression, and the key to this is clear communication.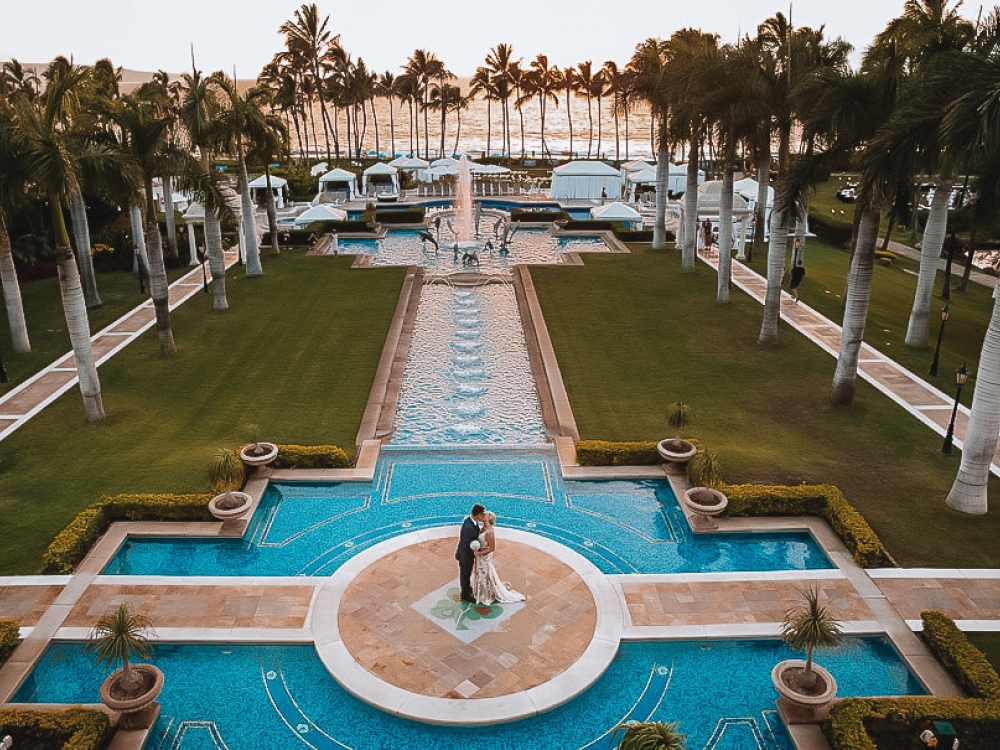 What exactly do you mean by clear communication?
By clear communication, I mean not only communication between me and the couple and their families, but also communication between me and my Social Catering teammates and the rest of the departments at Grand Wailea. Remember that wedding planning at the resort involves almost every department, so it's important that everyone knows exactly what's going on, and when. And that's my job—I'm like the air traffic controller.
Tell us more about those planning conversations you have with each couple and their families.
I let them know that I'm with them from start to finish, and I reassure them that I'm not going to start this process and then pass them off to someone else. So we're able to establish a bit of a connection and trust right off the bat. Because in many cases, there's a lot of stress and pressure involved. Part of my role is to remove all that external stress by staying on task.
The next thing I try to do is to take my time with them. With some exceptions, of course, most of our couples are doing this for the first time, and they often don't know where to start. All they really know is that they want to have a dream wedding amid Grand Wailea's tropical luxury.
So I ask them up front, "What's your vision? What are your expectations?" And I also gauge what's important to each couple. I've learned to really listen to learn what's most important and how involved each person can be in the planning process. Based on these initial conversations, I try to narrow down the options so I help each couple make their dream wedding a reality.
I also aim to ask detailed questions that make the whole process easier. So I ask a lot of small questions like, "Are you bringing your dress or will you ship it? Do any of your groomsmen have food allergies?" This enables our team to attend to every detail, which, again, takes away that stress and pressure.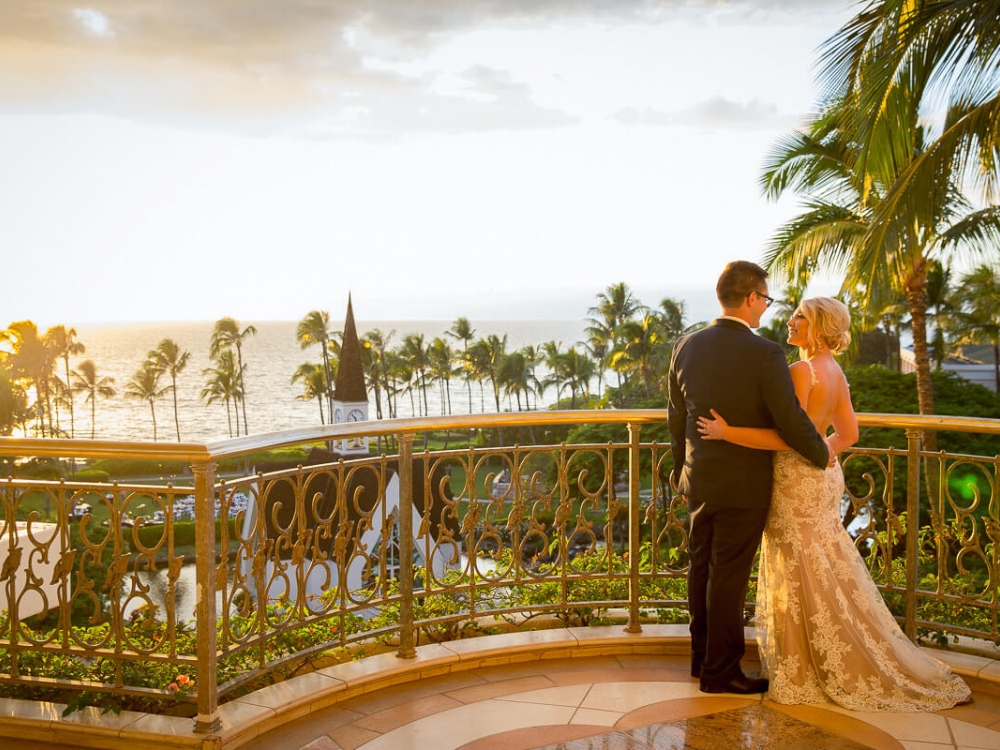 What's the main challenge of bringing a dream destination wedding to fruition?
The main challenge is managing everyone's expectations, including my own! Look, this is a once-in-a-lifetime event, and ideally there are absolutely no limits to what we can do. But it's important to ensure that our planning process stays on track given the available choices.
For instance, beaches throughout Hawaiʻi, including Wailea Beach, are open to the public, so you can't just show up with your guests and a DJ and cordon off an area of the beach for your ceremony. In fact, you need to apply for a permit ahead of time, and there are various restrictions and other variables (such as tides) that make a Hawaiʻi beach wedding a nonstarter for many couples.
But we're lucky enough here at Grand Wailea to have seven extraordinary outdoor venues that can easily rival or even outshine a wedding on the beach. So it's important that I communicate these choices early on, so couples have all the facts and can make their own decisions.
And once all these pieces are in place, I imagine each wedding day unfolds by itself?
I wish it were so easy! [Laughs] Again, for many people, this is the most important event of their lives to date. There's always a lot of nervous stress! And you have to remember that we're dealing with many variables, including the weather and countless last-minute issues. Trust me…I've seen it all. But my experience has enabled me to always stay one step ahead: on the day of the wedding, I am your problem solver. If anything happens—your dress rips, your makeup is not right—I will fix it. A couple weeks ago, I logged 34,000 steps running back and forth to make sure everything was running smoothly!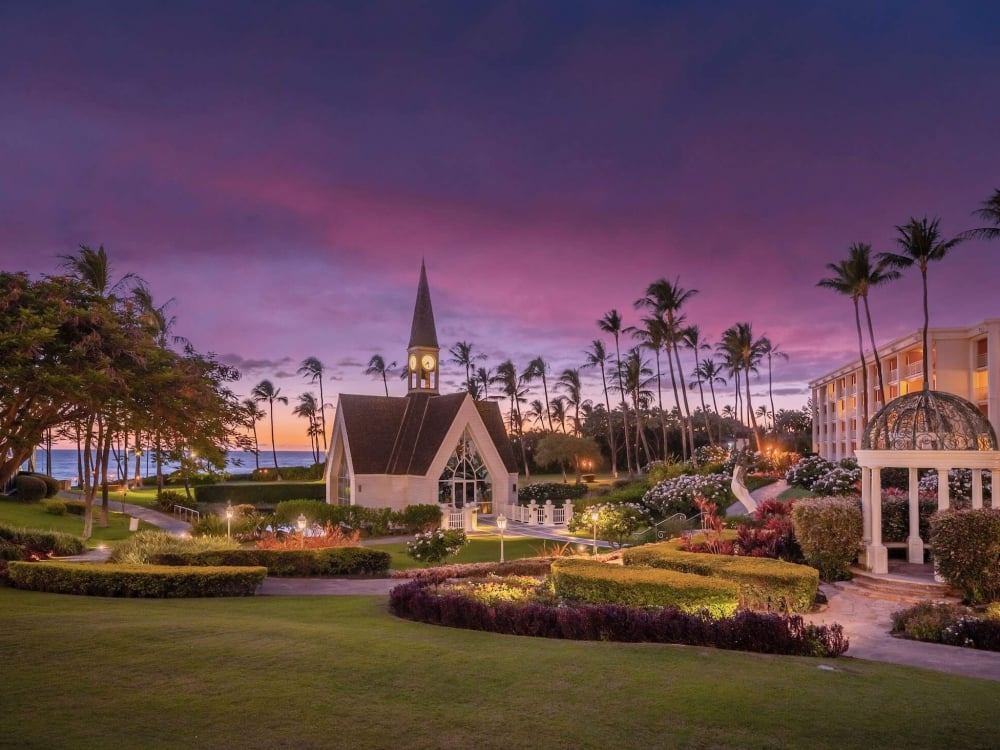 That's an incredible workout!
It was! But I'll tell you what: at the end of the day, I saw hundreds of smiling faces and all that tiredness just seemed to melt away. Moments like that make me realize how I have the perfect job. It's not just the sense of accomplishment I get from every successful wedding. It's more the fact that in the lead-up to the wedding, I get to be privy to each couple's private moments, and I'm honored to have earned that trust.
I also love a good love story, and my job gives me new ones every week! I'm often in the back shedding a tear even though I don't know these people on a personal level. I'm in it 100%. I'm just like the other guests in those moments. It never gets old.
That's beautiful to hear. One final question: what's your golden rule for each couple?
Remember that you're here on Maui to celebrate each other, together with your family and friends. Although your wedding is certainly important, don't forget that this is also your vacation, so take advantage of the time you have here with your loved ones.
Remember why you're doing this: it's a commitment ceremony for the two of you. This is one of the most beautiful chapters of your love story: you're getting married in this fabulous spot, with great photos and memories to keep forever—so make it count. Enjoy every moment.
Maui Meets the Amalfi Coast at Olivine, Grand Wailea's New Dining Gem
The launch of Olivine marks another step in our property-wide refresh
Grand Wailea and Erewhon Create a Partnership Rooted in a Sense of Wonder
Bringing the best of LA to Maui
2023: Starting Slow, Picking up Speed
2023 is a year to allow the visionary within to come out.
"The White Doves" Multimedia Installation Brings the Aloha Spirit to Life
ʻIkena, Grand Wailea's signature breakfast and brunch venue, provides a gorgeous setting at any time of the day, with its soaring ceilings and indoor-outdoor setting accentuating all the natural beauty that surrounds. No wonder, then, that it was chosen by Michael Pendry, a world-renowned German multimedia artist, as the site for his large-scale "The White Doves" installation.
Explore the Storied Waters of Wailea in an Outrigger Canoe
Grand Wailea celebrates one of the most revered Hawaiian traditions with our outrigger canoe program
Celebrating International Women's Day with Stephanie Jacobs, Director of Winemaking at Cakebread Cellars
This talented winemaker will headline the first dinner event of Grand Wailea's charitable Wine and Dine series, themed Women in Wine
The Art of Sustainable Gardening
Jim Heid, Grand Wailea's Head Landscaper, has created a mix of indigenous and nonindigenous plants throughout the resort which showcases the beauty of Maui's flora while also embodying our commitment to sustainability
An Open-Air Museum in Paradise
At Grand Wailea, we have assembled a formidable art collection to spur the imagination and shed light on our historical and cultural roots.