An Open-Air Museum in Paradise
At Grand Wailea, we have assembled a formidable art collection to spur the imagination and shed light on our historical and cultural roots.
One of the first things you notice when you visit our resort is the 7-foot-tall bronze statue of King Kamehameha I, which stands sentry at the front entrance. The statue was sculpted by Herb Kawainui Kāne, an important and pioneering Hawaiian artist, and depicts the founder and first ruler of the Kingdom of Hawaiʻi.
Look closely and you'll notice the attention to detail that Kāne paid to his work—the texture of the cape, the bindings of the sandals, the king's stoic expression. But what stands out most is how the statue brings Kamehameha to life and celebrates the very identity of these islands. As you enter Grand Wailea, a mere glimpse of this magnificent artwork reminds you of where you are and perhaps evokes curiosity to learn more about Hawaiʻi's rich history and culture.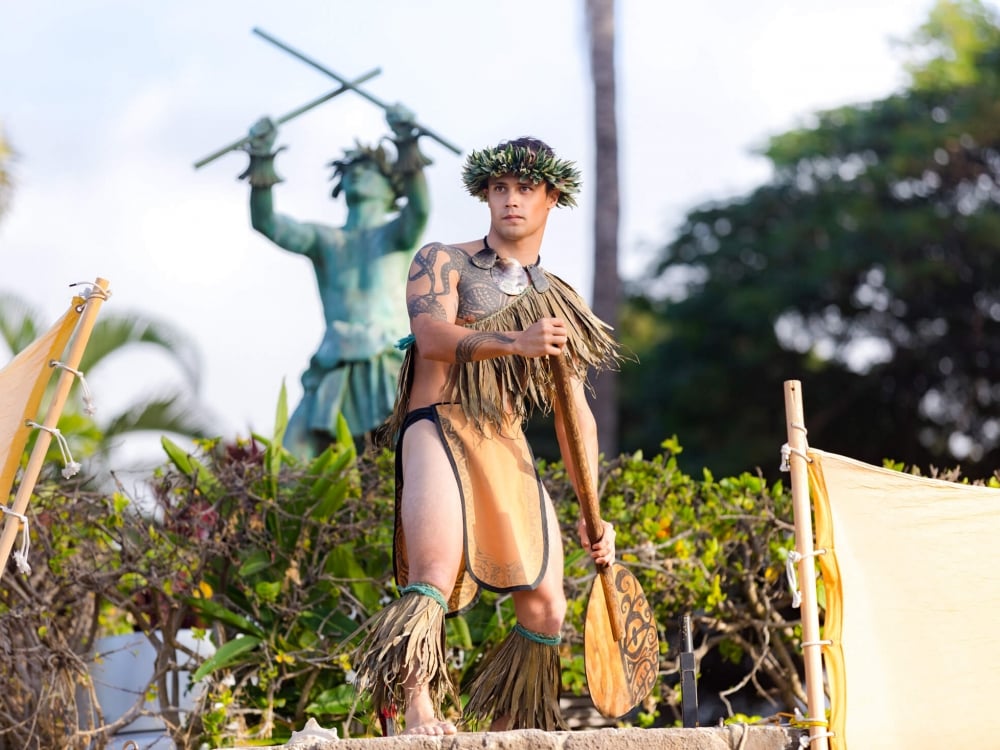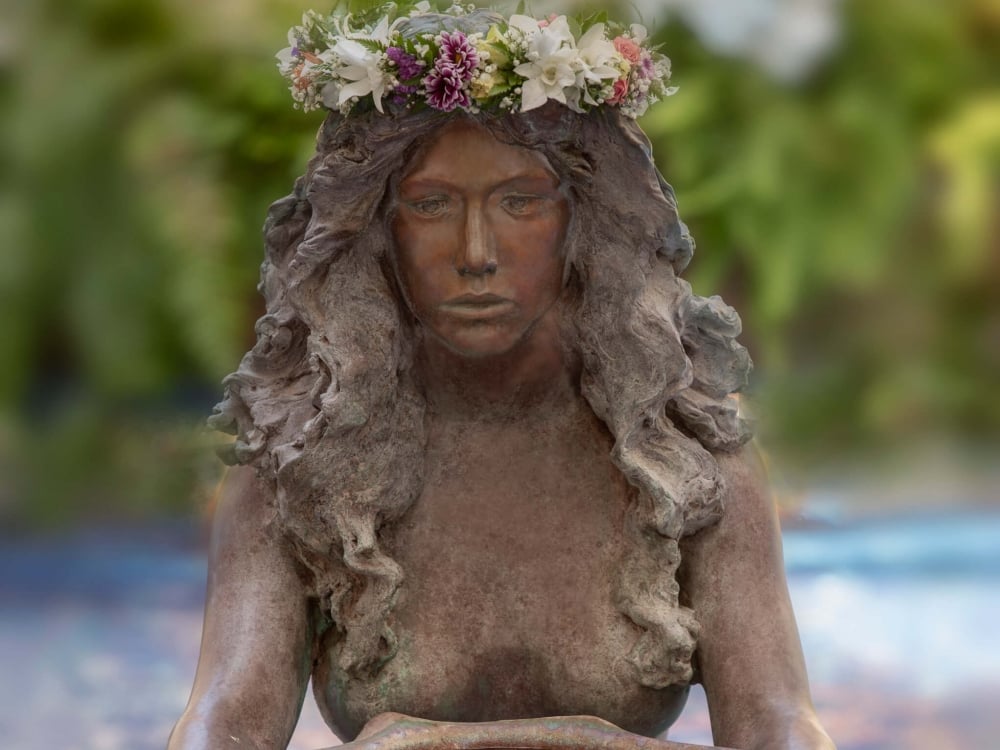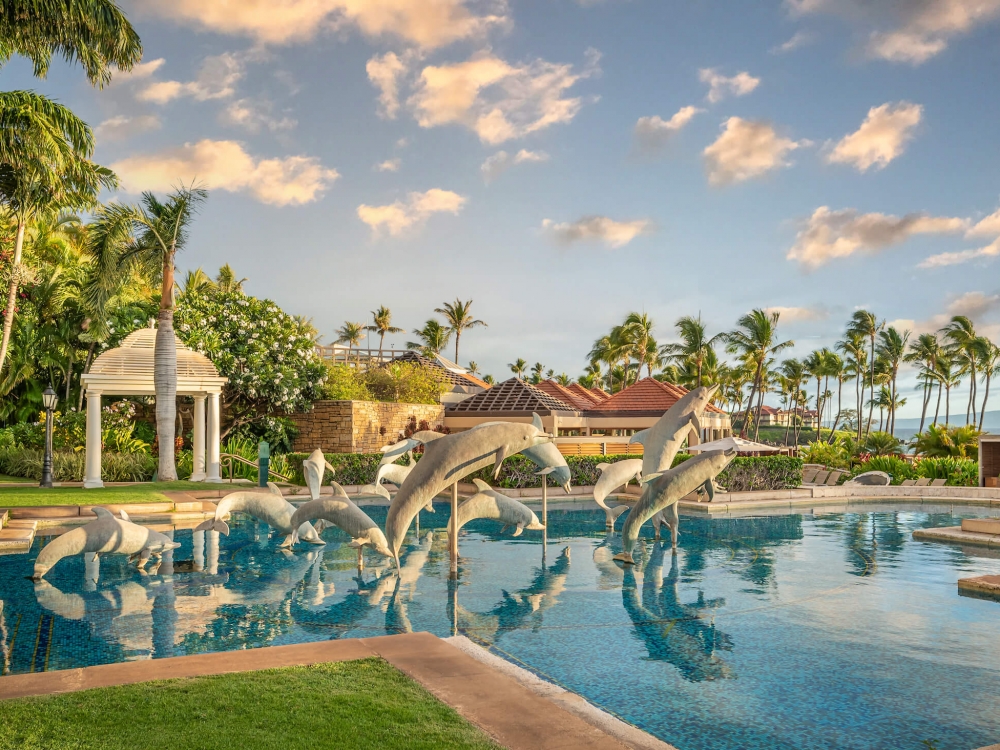 Such is the power of art. At Grand Wailea, we have assembled a formidable art collection—Hawaiʻi's largest private art collection, in fact—to spur the imagination, share different perspectives, and shed light on our historical and cultural roots.
A random walk around our resort becomes an enriching scavenger hunt, with more than 80 museum-quality art pieces thoughtfully integrated throughout the property. More than simply a resort, Grand Wailea is an open-air museum showcasing a harmonious ensemble of original paintings, sculptures, graphics, and murals created by notable local creators and world-class artists alike. Indeed, none of the art at Grand Wailea is behind glass or ropes, making our entire collection accessible to all.
In the lobby alone are nine larger-than-life bronze sculptures created by celebrated Colombian artist Fernando Botero. These are complemented by a striking sculpture of the Hawaiian demigod Maui created by Maui-born artist Shige Yamada, and the figures of hula dancers sculpted by Jan Fisher. The contrast of these pieces showcases our cosmopolitan yet local outlook, with art as the common element.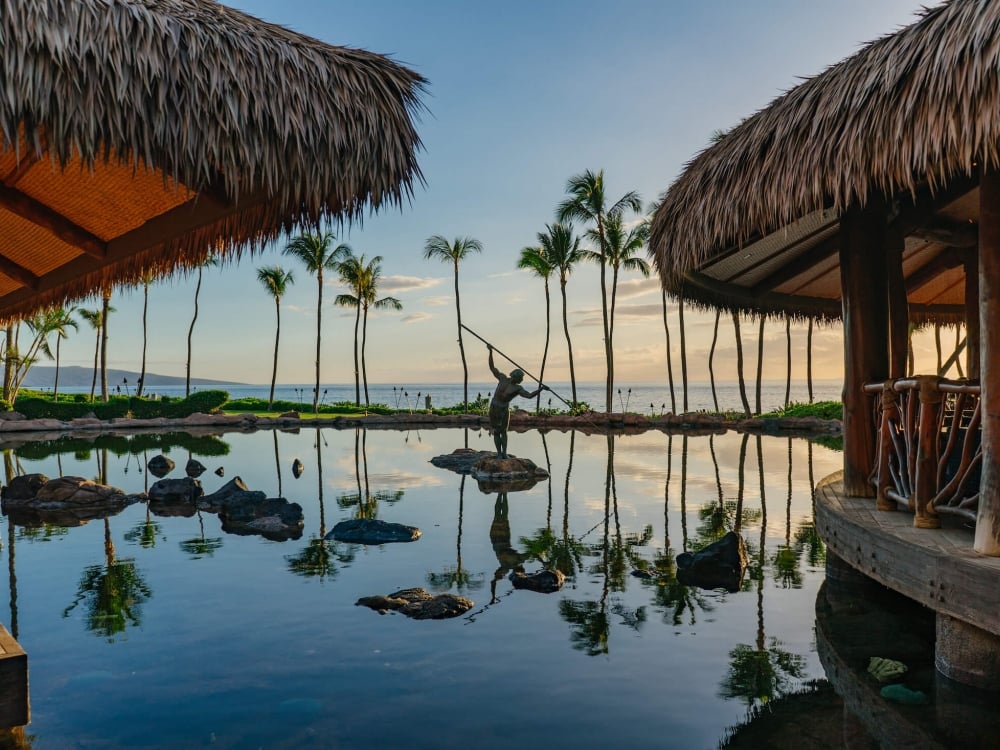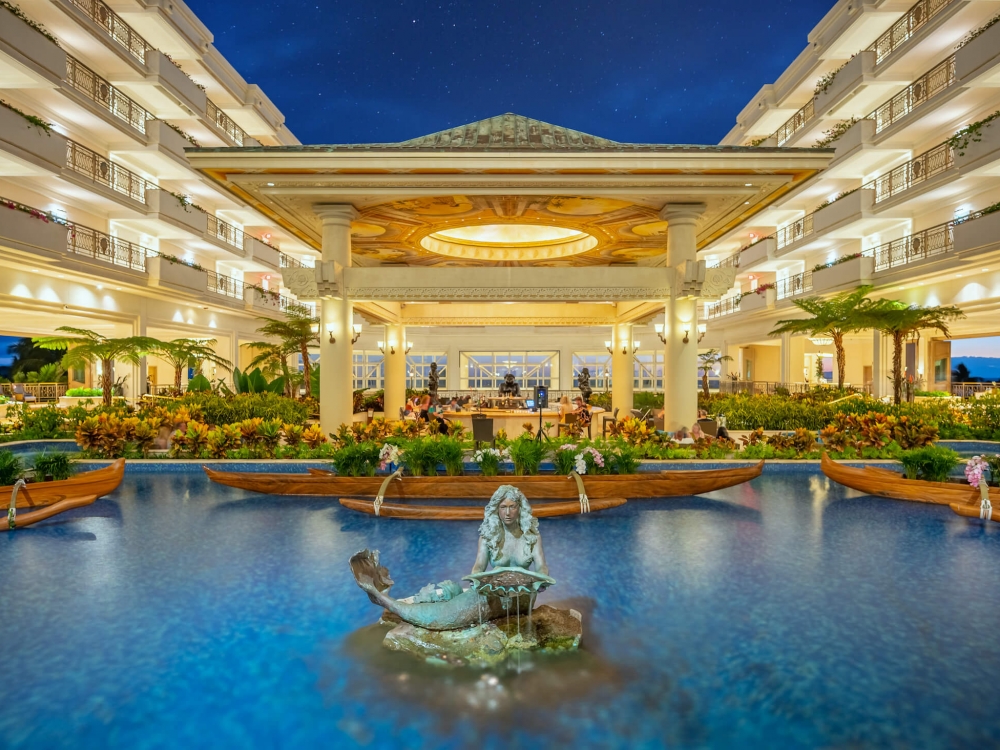 Venture beyond the lobby and discover other pieces of our collection seemingly around every corner, including Edward Brownlee's playful leaping dolphins in the Reflections pool, Kāne's mermaid in the waters that ring Humuhumunukunukuāpuaʻa, and a set of 18 bronze sculptures by French cubist Fernand Léger across the hall from Café Kula—the only complete set outside the Musée national Fernand Léger in southeastern France. You'll even encounter works in your guestroom or suite, or in the stained glass windows at our picturesque Seaside Chapel—all creations of Yvonne Cheng, a notable figure in the local art scene.
In the spirit of providing maximum accessibility to our open-air museum, there is no admission fee, and you're encouraged to simply enjoy our extraordinary art collection wherever and whenever you encounter it, whether during dinner, in the privacy of your room, or on a stroll through our lush gardens.
May Day Is Lei Day
The spirit of aloha comes alive at Grand Wailea
Celebrating King Kamehameha Day at Grand Wailea
Our resort pays tribute to the first king of a unified Hawaiʻi
May Day Is Lei Day
The spirit of aloha comes alive at Grand Wailea
Breathing New Life into 'Ōlelo Hawai'i (Hawaiian Language)
In 2012, the Hawai'i State Legislature issued a statute that reads as follows: "E 'ike mau a e kapa 'ia ana a'e ka mahina 'o Pepeluali 'o ia ka 'Mahina 'Ōlelo Hawai'i' i mea e ho'omaika'i a e paipai aku ai i ka 'ōlelo 'ana o ua 'ōlelo makuahine nei lā."

Or, in English: "The month of February shall be known and designated as ''Ōlelo Hawai'i Month' to celebrate and encourage the use of Hawaiian language."
Awaken and Arise with the Perfect Start to the Day
Discover the magic and history of Grand Wailea's e ala e experience, a rejuvenating and inspiring wellness experience that allows you to learn a simple Hawaiian oli (chant) and enter the ocean to release the past and all of life's stresses. Emerging from the ocean renewed, welcome the rising sun with a rousing "E Ala E" chant that creates life energy for the day ahead.
Connecting Culture and Community
Kalei's popular weekly cultural tours will give you a feeling of connection; learn more about her island home of Maui and her Hawaiian heritage.

E Komo Mai!
We are honored to call Maui home, and from the moment we opened our doors in 1991, we have been committed to sharing the essence and wonder of Maui.