Loulu
Named after the loulu, the only palm native to Hawaiʻi, this down-to-earth artisanal café-market concept reflects our commitment to nature, sustainability, and wellness with its local goods, imported specialties, and organic gourmet grab-and-go options. As Grand Wailea's wellness-focused market, Loulu offers an array of easily accessible and delicious items, including artisanal pizza, hand-crafted acai bowls, or fresh-brewed local coffee. We invite you to come in and make yourself at home while you replenish yourself with a selection of homegrown, handcrafted foods.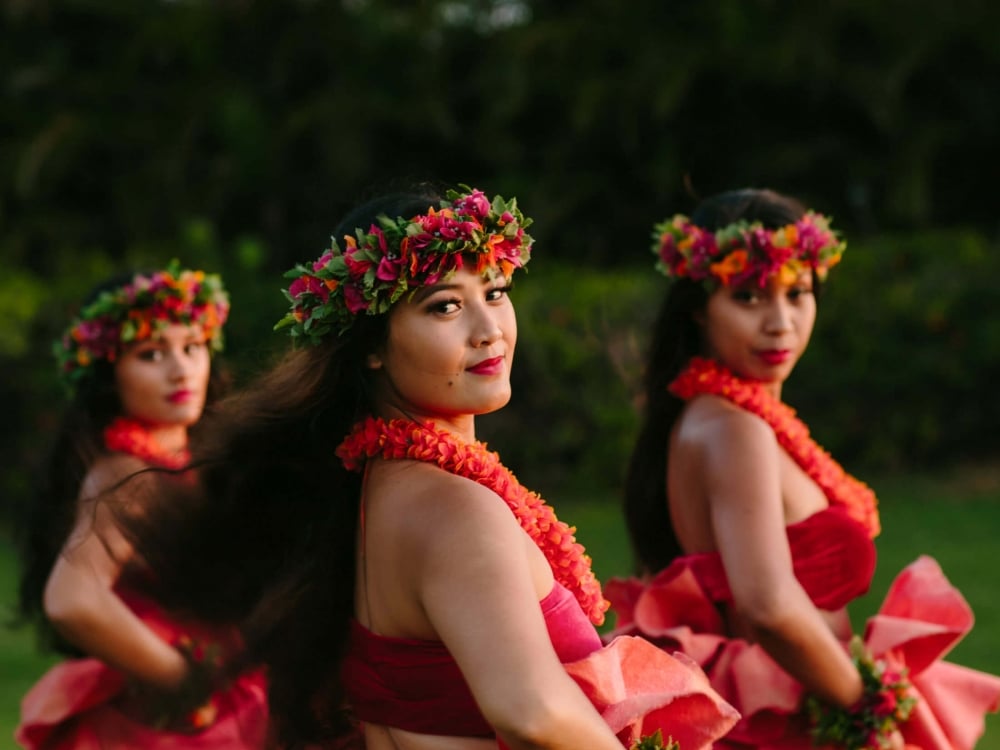 Lū'au
Immerse yourself in authentic Hawaiian culture with our spectacular lūʻau featuring traditional ceremonies, music, and dishes such as poi, kālua pig, poke, and haupia.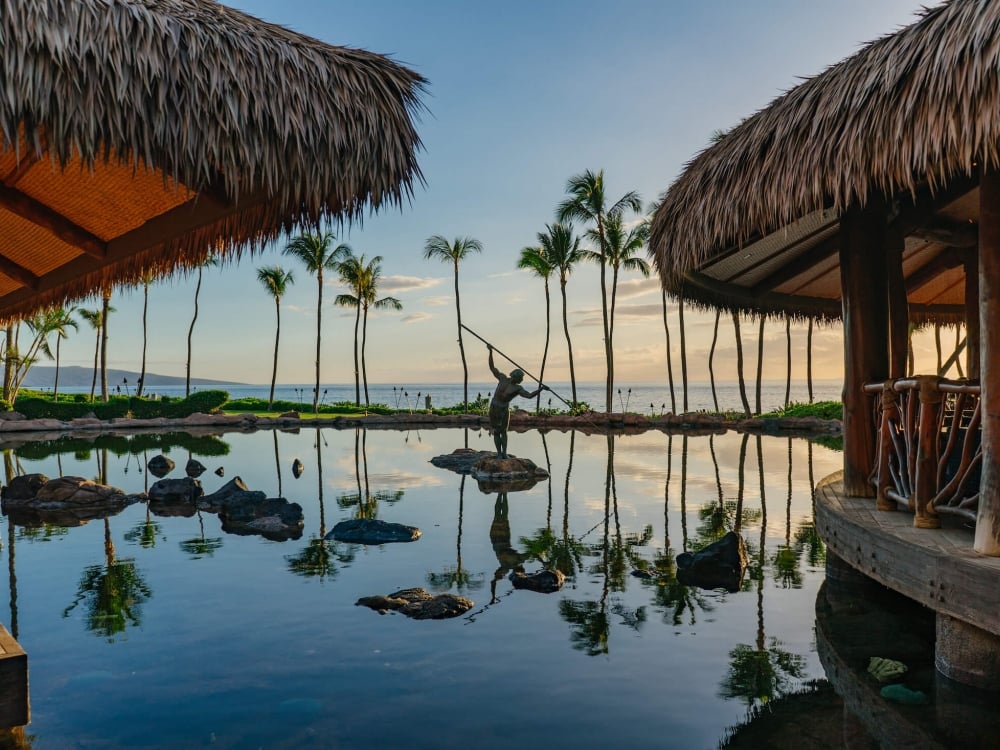 Humuhumunukunukuāpuaʻa
Savor artfully crafted Hawaiian cuisine and stunning Pacific views at our award-winning signature Maui restaurant, set amid an idyllic beachfront lagoon.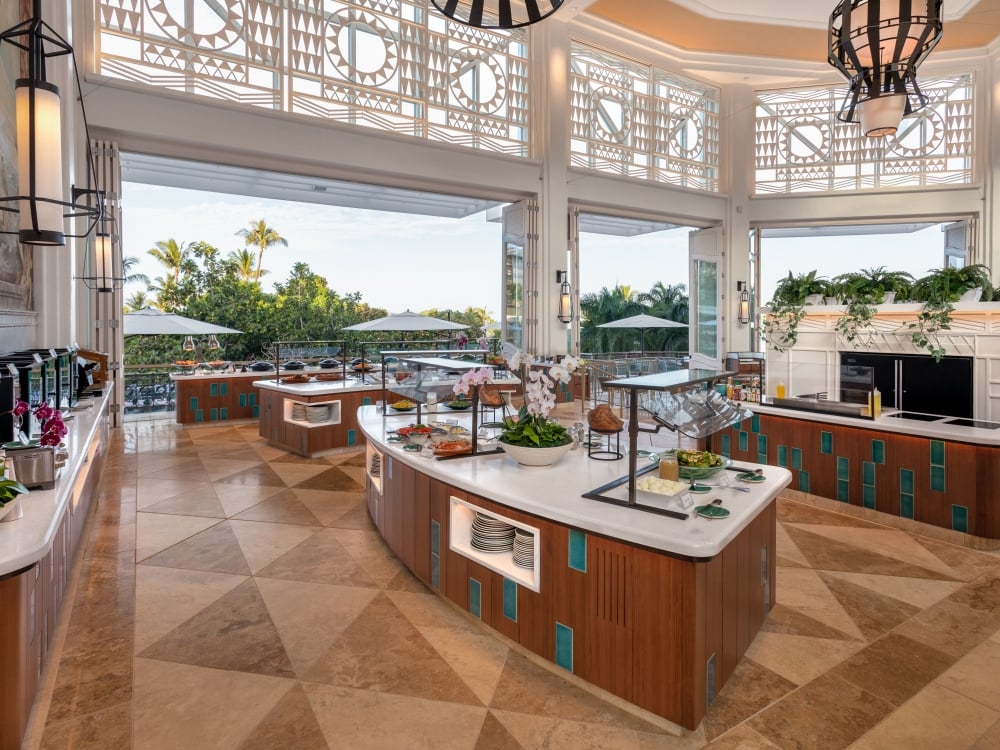 'Ikena
Indulge in shared moments of connection at ʻIkena, Grand Wailea's signature indoor-outdoor breakfast buffet.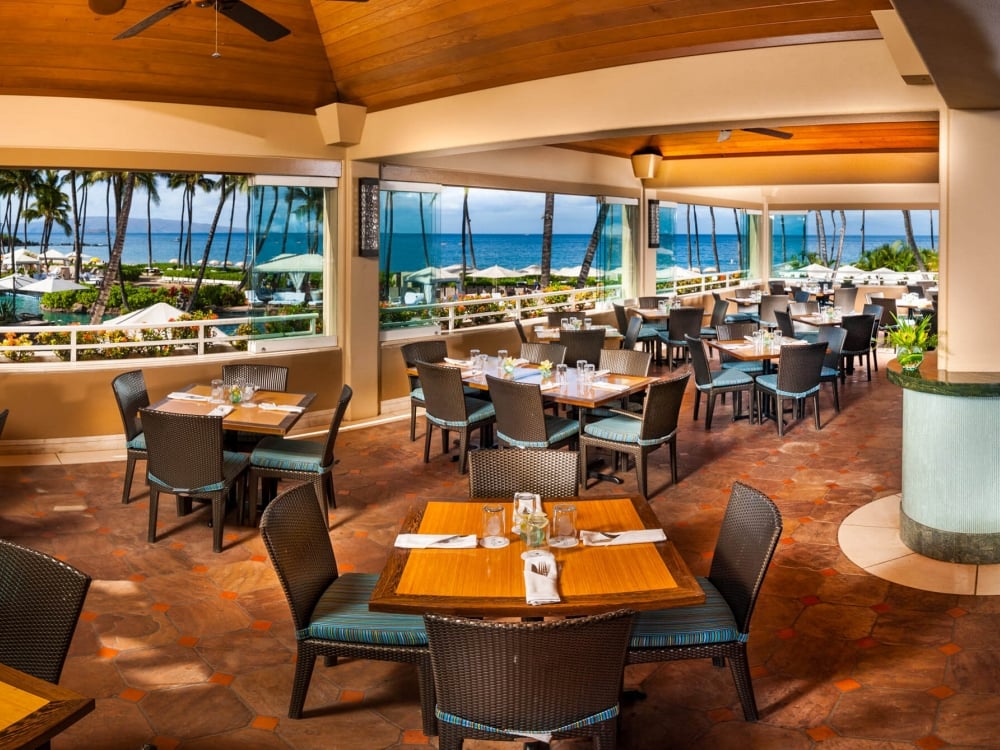 Bistro Molokini
At Bistro Molokini, our expert chefs craft delicious dishes reflecting classic American flavors and Mediterranean influences—all made with sustainable ingredients sourced from local farms. Open for lunch and dinner.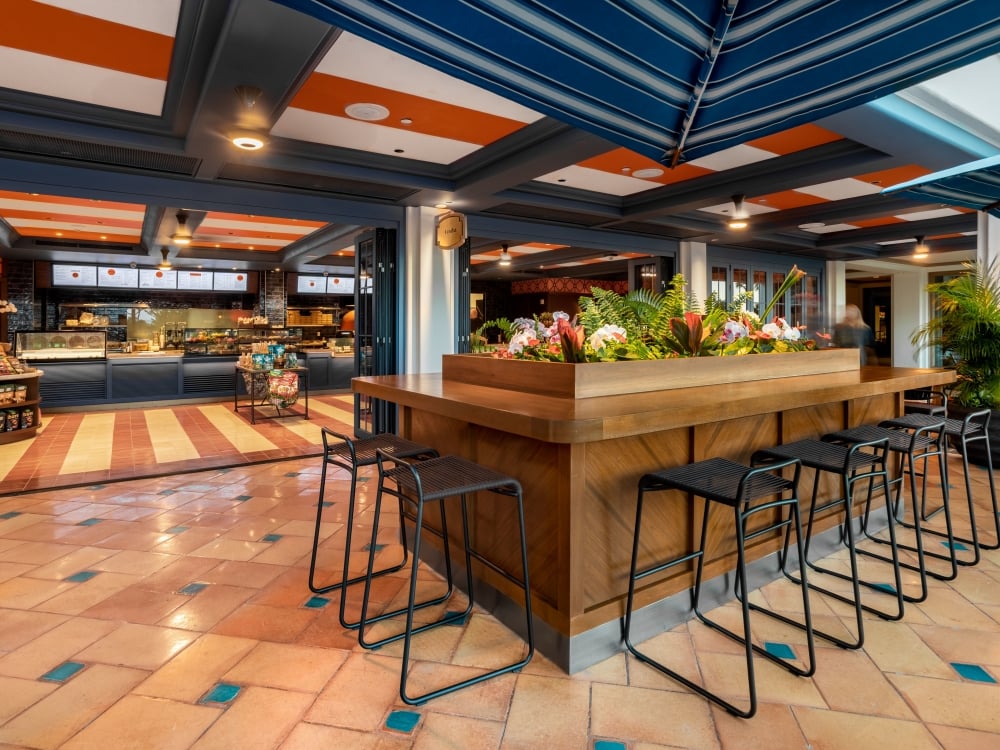 Loulu
As Grand Wailea's wellness-focused market, Loulu offers an array of easily accessible and gourmet items.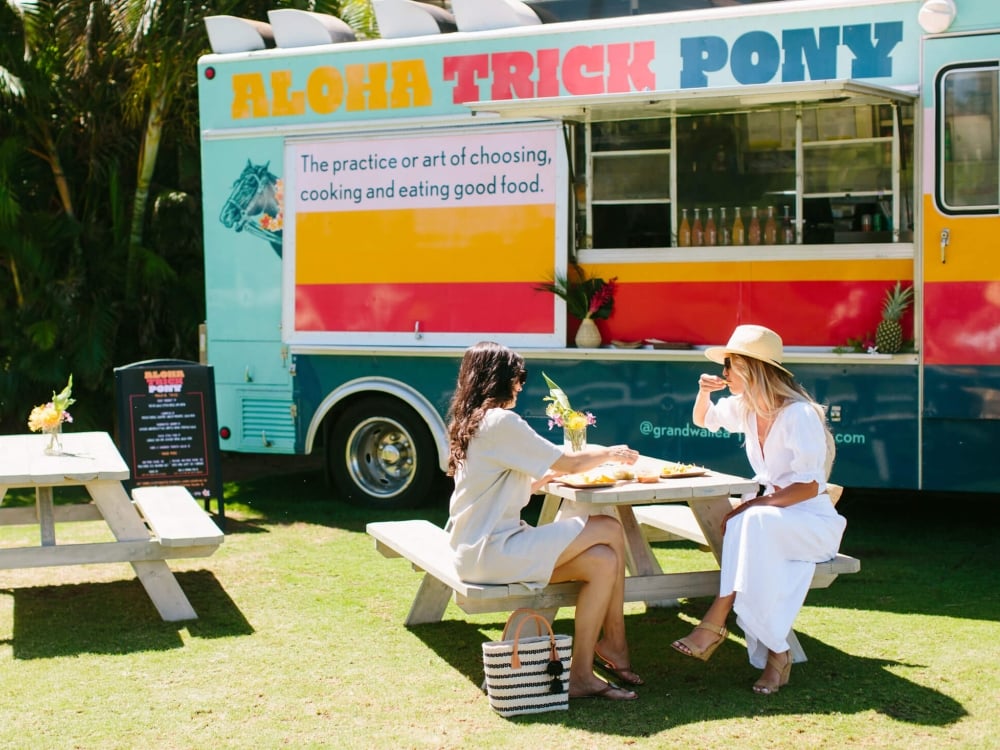 Aloha Trick Pony
Located in the Surf Garden, Aloha Trick Pony reveals a menu featuring magical tacos, brisket nachos, tasty taco salads, and wood-oven pizzas.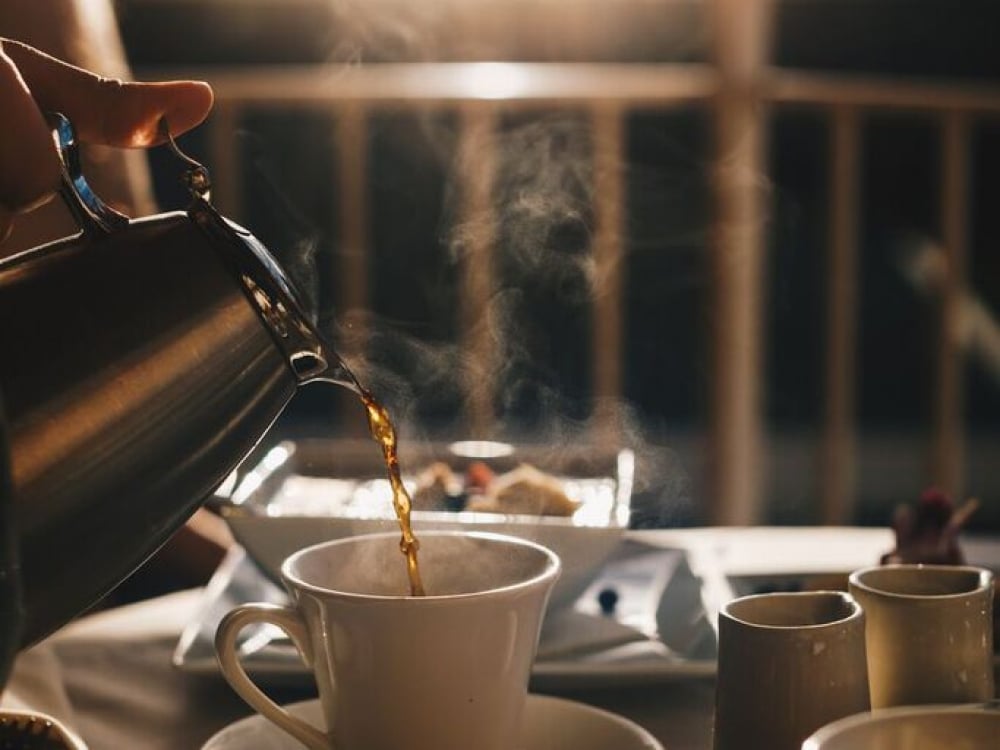 Room Service
Enjoy breakfast or dinner in the comfort of your room with our Room Service. Room Service is available daily. Call x4663 to place an order.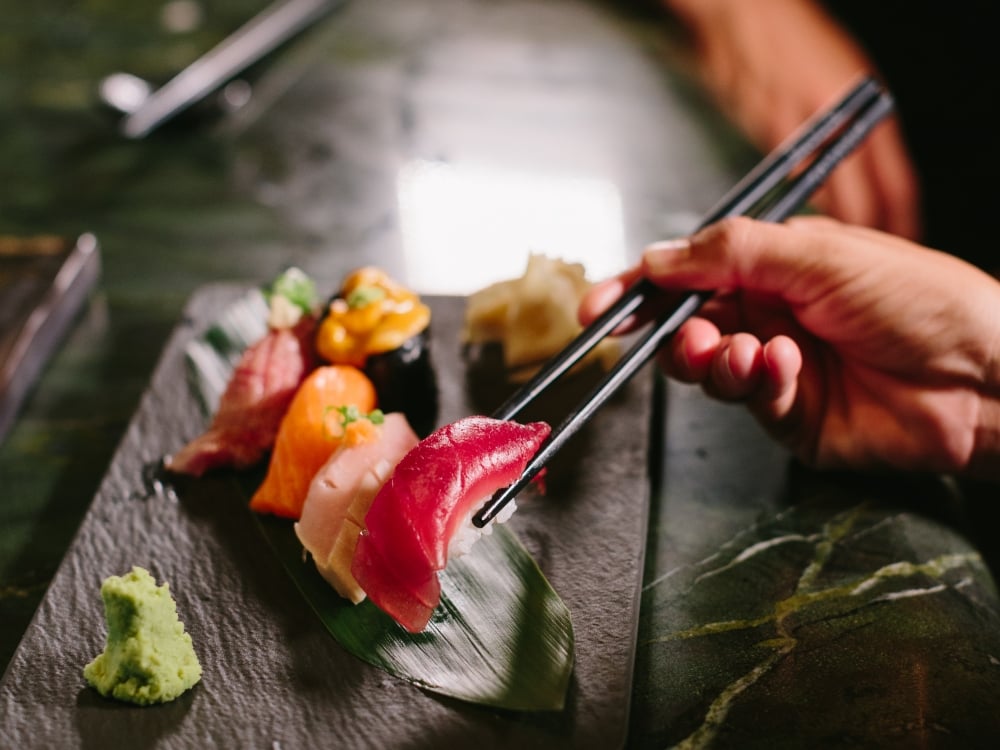 Botero Lounge
Enjoy signature cocktails and exceptional dining amid nine larger-than-life sculptures by renowned artist Fernando Botero, the namesake of this nightspot in the heart of our open-air lobby.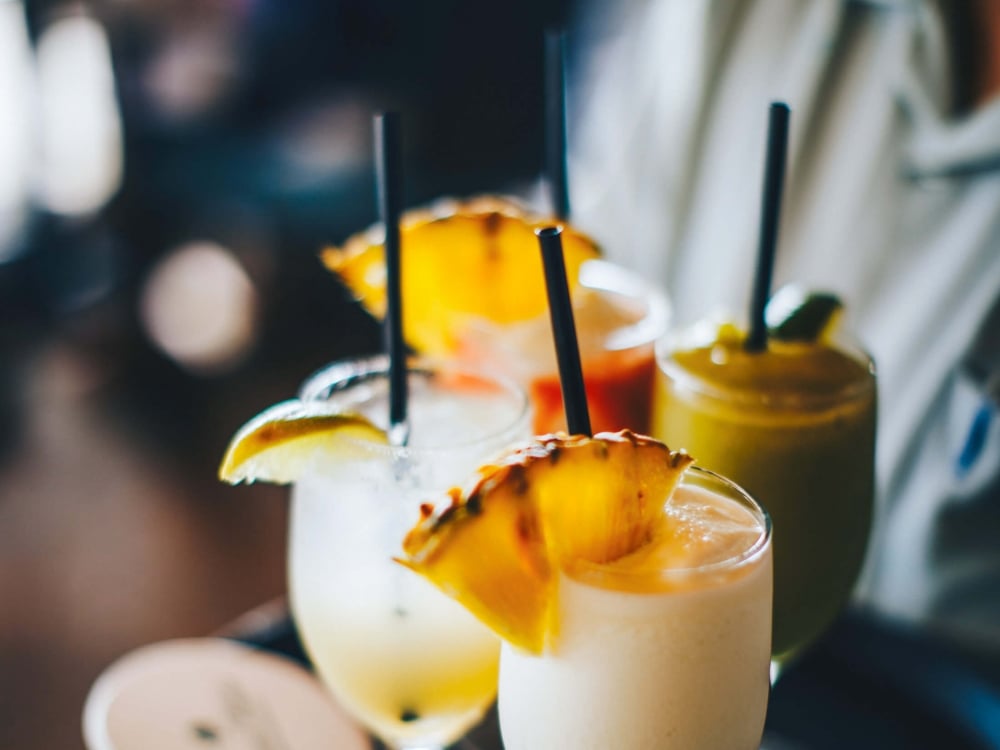 Wailea Surf Haus
Make the most of those long, languid beach days by cooling off with a tropical cocktail or grabbing a light lunch at Wailea Surf Haus, our walk-up beach bar just steps from the surf.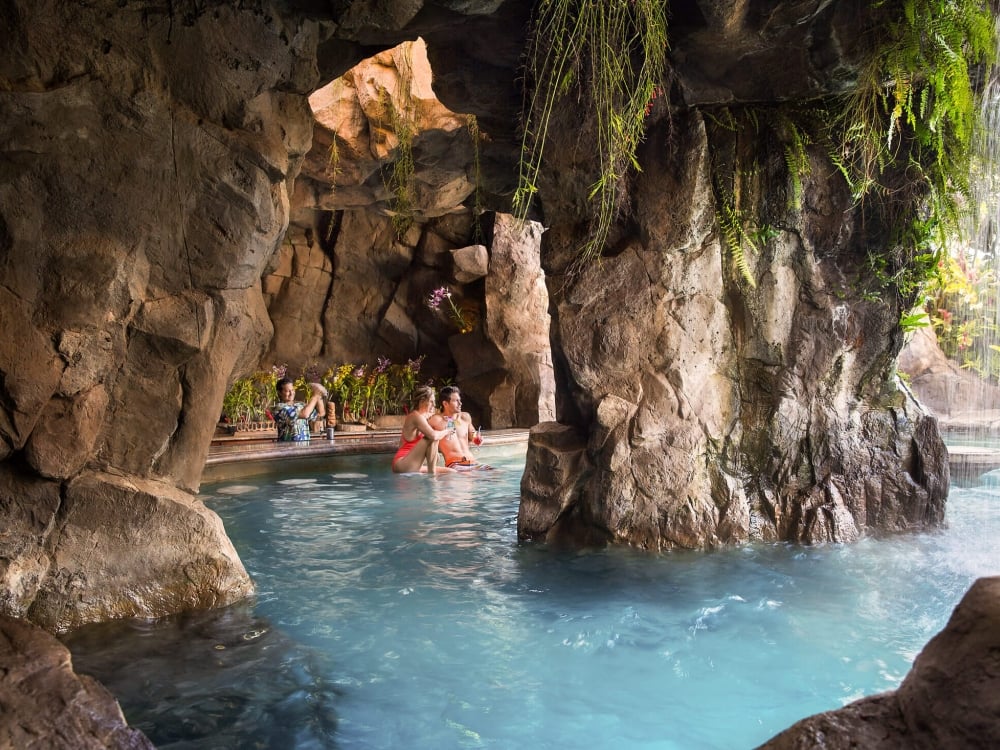 Grotto Bar
Nestled among the cascading waterfalls and intricate caves of our extraordinary activity pool, the Grotto Bar has a selection of light bites and specialty cocktails that guests can enjoy.
Dining Experience
Private Dining
Experience Maui's most romantic dinner by Wailea Beach with a customized menu created just for you and your loved ones. Share an intimate dinner with family and friends under the stars at your outdoor venue of choice, or enjoy a cozy meal together in one of Bistro Molokini's semi-private dining areas.