Maui Meets the Amalfi Coast at Olivine, Grand Wailea's New Dining Gem
The launch of Olivine marks another step in our property-wide refresh
Welcome to Grand Wailea's newest dining experience at Olivine—our new oceanfront culinary destination where the natural bounty of Maui is perfectly paired with the art of coastal Italian cuisine. Named for the green mineral that produces the gemstone known as the "Hawaiian diamond," Olivine's rustic open-air interior incorporates the striking hues of this mineral, which is formed by the steady flow of lava and can be found widely in Maui. Designed by the acclaimed team at New York-based Tihany Design and featuring the studio's visionary integrated design approach, Olivine has a visual identity all its own.
At Olivine's heart is a showcase square-shaped bar, where mixologists serve a selection of craft cocktails alongside imported Italian wines. Orbiting the bar are green-tiled tables in an array of formats, each surrounded by chairs and banquettes upholstered in an earthy palette of lava-like reds and olivine greens, bringing to mind the restaurant's namesake mineral, as well as the process of geological creation and metamorphosis that defines Maui and the Hawaiian Islands.
This sense of natural harmony and metamorphosis also guides the ethos of Olivine, where diners can gather and connect in an al fresco setting. The restaurant's large open windows offer sweeping sightlines in all directions of wide-open sky, the resort's lush gardens, and the ocean beyond. Just as these views of heaven, earth, and sea transform in time with the natural rhythm of the day, so too does the atmosphere within Olivine, which gradually transitions from a vibrant eatery during the day into a sultry dining spot in the evening.
Olivine's expert culinary team, led by Executive Chef Ryan Urig, has created distinct lunch and dinner menus that are tailored to the time of day, with lighter fare such as fresh ʻahi salad by day, and robust seafood dishes and fresh pasta at night. Similarly, Olivine's drinks menu also evolves throughout the course of the day, beginning with a spritz- and light wine-focused selection before transitioning in the evening hours to an expansive sommelier-curated wine list and a cocktail selection revolving around Italian spirits, liqueurs, aperitifs, and digestifs.
In the vein of fusing local Hawaiian ingredients with authentic Italian flavors, Olivine serves pastas freshly made in Maui by Chef Michele Di Bari, the co-owner of Sale Pepe, an island institution where the traditions and tastes of Milan and Southern Italy come to life. In addition, Olivine's menu features authentic dishes incorporating Hawaiian produce as well as local seafood sourced from Blue Ocean Mariculture, a Big Island-based company that has been sustainably farming indigenous Hawaiian fish since 2009. Even closer to home, the menu includes a seasonal initiative that infuses herbs grown in our on-resort gardens into selected dishes, olive oils, cocktails, and more to showcase our natural bounty and promote Grand Wailea's farm-to-table focus.
The opening of Olivine marks another step in our property-wide refresh here at Grand Wailea, and we're excited to see our creative vision blossoming to reality. Our newly reimagined resort epitomizes a retreat that exists in perfect harmony with the natural and cultural bounty of our island home. Everything that Olivine represents reflects this approach, and we look forward to welcoming you to our slice of Italy in the heart of paradise.
Mangiare insieme (let's eat together)!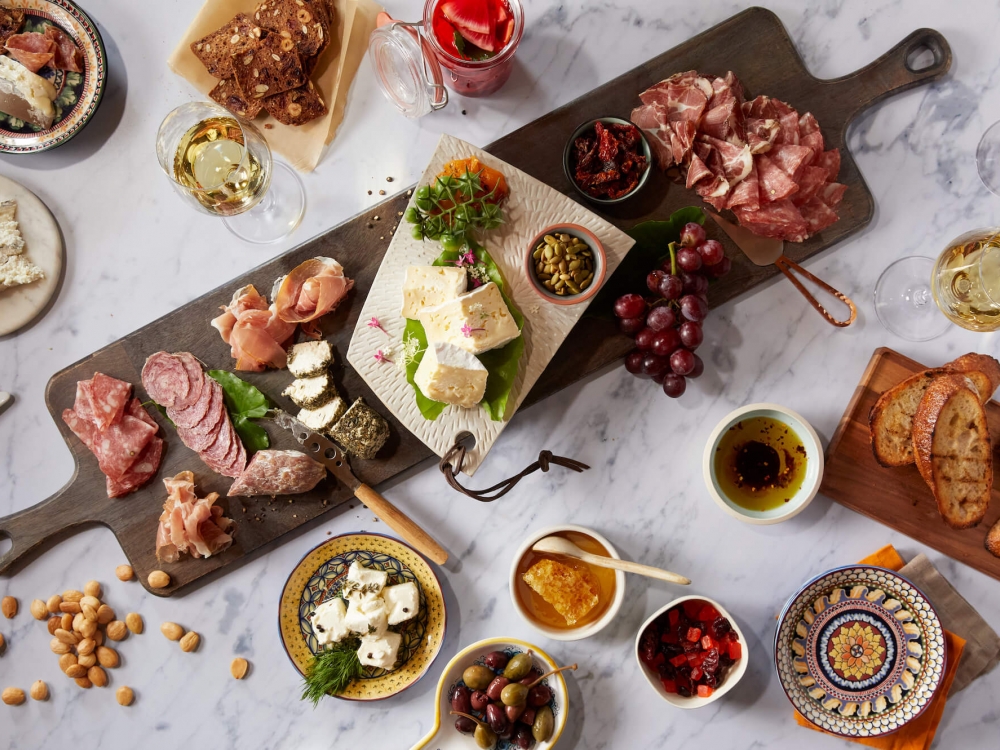 Olivine Charcuterie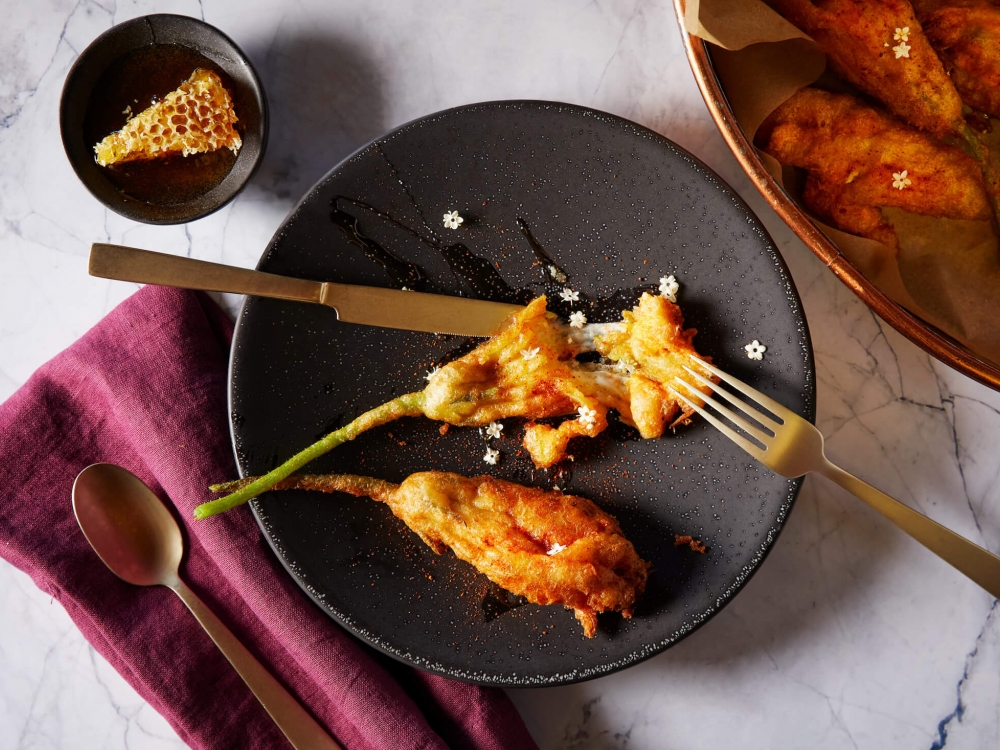 Burrata Stuffed Squash Blossom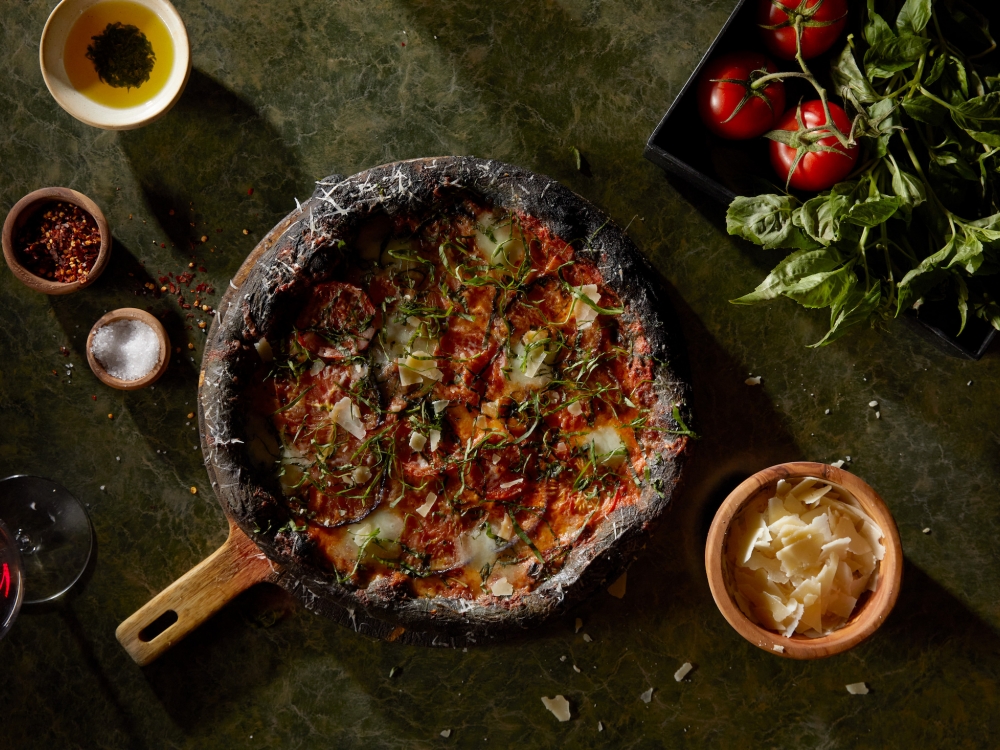 Activated Charcoal Heirloom Pizza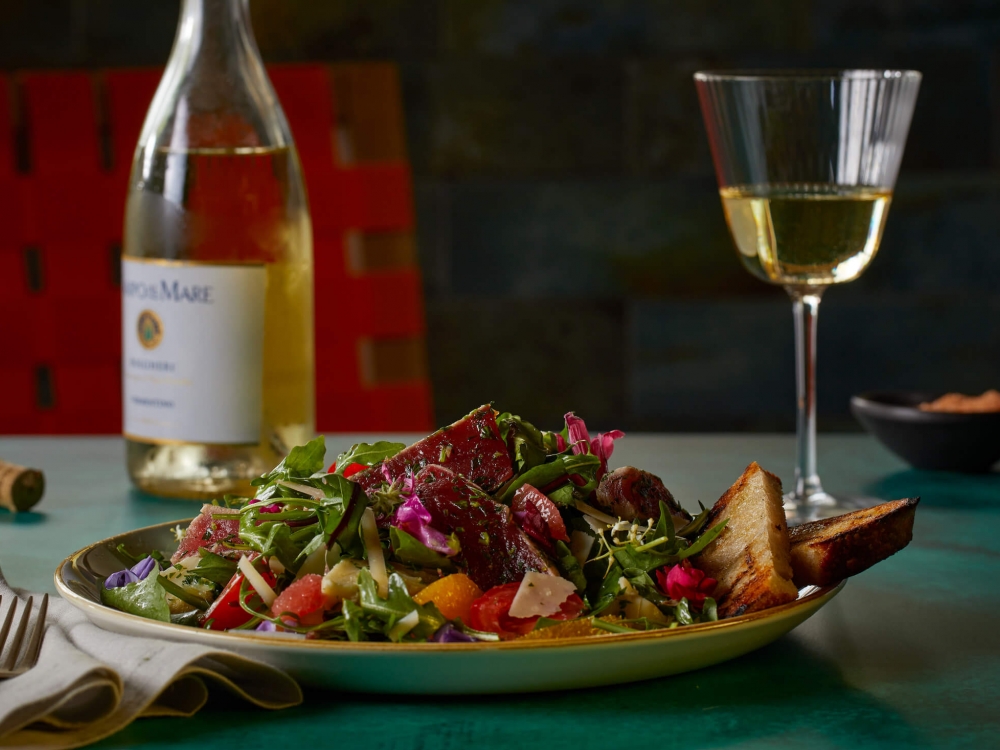 'Ahi Salad
Grand Wailea and Erewhon Create a Partnership Rooted in a Sense of Wonder
Bringing the best of LA to Maui
2023: Starting Slow, Picking up Speed
2023 is a year to allow the visionary within to come out.
"The White Doves" Multimedia Installation Brings the Aloha Spirit to Life
ʻIkena, Grand Wailea's signature breakfast and brunch venue, provides a gorgeous setting at any time of the day, with its soaring ceilings and indoor-outdoor setting accentuating all the natural beauty that surrounds. No wonder, then, that it was chosen by Michael Pendry, a world-renowned German multimedia artist, as the site for his large-scale "The White Doves" installation.
Planning a Destination Wedding at Grand Wailea: Tips and Insight from Our Resident Expert
Senior Social Catering Manager Carol Suckow shares her destination wedding advice—and her golden rule

Explore the Storied Waters of Wailea in an Outrigger Canoe
Grand Wailea celebrates one of the most revered Hawaiian traditions with our outrigger canoe program
Celebrating International Women's Day with Stephanie Jacobs, Director of Winemaking at Cakebread Cellars
This talented winemaker will headline the first dinner event of Grand Wailea's charitable Wine and Dine series, themed Women in Wine
The Art of Sustainable Gardening
Jim Heid, Grand Wailea's Head Landscaper, has created a mix of indigenous and nonindigenous plants throughout the resort which showcases the beauty of Maui's flora while also embodying our commitment to sustainability
An Open-Air Museum in Paradise
At Grand Wailea, we have assembled a formidable art collection to spur the imagination and shed light on our historical and cultural roots.