Celebrating International Women's Day with Stephanie Jacobs, Director of Winemaking at Cakebread Cellars
This talented winemaker will headline the first dinner event of Grand Wailea's charitable Wine and Dine series, themed Women in Wine
Today, Grand Wailea joins the global community in celebrating International Women's Day by reflecting on the achievements of the many amazingly talented women who form a part of our own extended family of colleagues, providers, and partners.
To this end, we are excited to announce our new charitable Wine and Dine series, during which we will partner with renowned winemakers and vineyards to host wine-paired dinner events. Each event will spotlight a different theme, including organic wine, product innovation, sustainability, and more. The events will also include complimentary programming to give guests an immersive wine experience tinged with the rich local flavors of Maui.
To mark International Women's Day, we are proud to announce that the first Wine and Dine event will focus on the theme of Women in Wine with a dinner hosted by Cakebread Cellars' talented Director of Winemaking, Stephanie Jacobs.
For nearly 50 years, this family-owned California winery has produced a celebrated range of wines reflecting the rich Napa Valley terroir. Stephanie joined Cakebread Cellars in 2004 as an enologist and was named Director of Winemaking in 2017, becoming only the fourth winemaker in the winery's long history. In her current role, she leads all winemaking operations, creating consistent, balanced, age-worthy wines.
On the evening of March 29, these exceptional wines will be paired with a specially curated menu by Head Chef Ryan Fox at Grand Wailea's award-winning restaurant Humuhumunukunukuāpuaʻa. The menu highlights will include king crab, seared tuna, ribeye, and more, with Stephanie to choose and explain the pairings.
The dinner will be priced for guests at $225 per person, with a portion of the proceeds benefiting local Maui charity Women Helping Women; Grand Wailea will continue its Wine and Dine series throughout the year.
In anticipation of the upcoming Women in Wine dinner event, we spoke with Stephanie and asked her a few questions about her passion for wine, her personal wine journey, and her experience as a female winemaker.
This interview has been edited for clarity and length.
What (or who) inspired you to get into winemaking? What was your path to becoming Cakebread's Director of Winemaking?
I first became interested in the culture of wine when participating in an exchange program in France as a high school student. Even so, I initially enrolled in Fermentation Science at the University of California, Davis, with the intention of pursuing a career in brewing. However, my passion turned to wine when I took a few of the required courses in winemaking.
I earned a degree in Viticulture and Enology in 2000 at UC Davis, interning at Chalone Vineyard while at UC Davis. I then took a position at a small winery in the Sierra Foothills, where I learned about cellar operations and lab analysis. I moved to Bogle Vineyards in 2001 before accepting a position as enologist at Cakebread Cellars in 2004. Under the mentorship of Julianne Laks, the winemaker at Cakebread for some 31 years, I was promoted to assistant winemaker in 2008. After Julianne's retirement, I became the Director of Winemaking in 2017.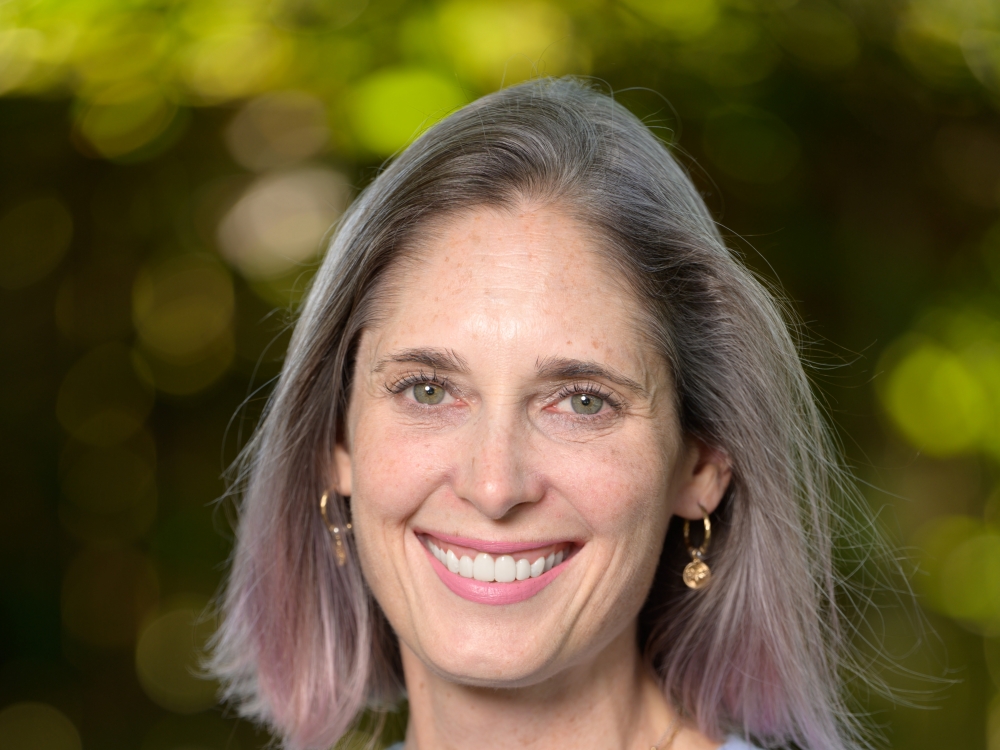 What is your ethos as a winemaker?
As a winemaker, having the best grapes, exceptional vineyards, quality equipment, and dedicated team members means I can make the best wines possible. Wine always starts in the vineyard and my job is to let the fruit shine. I make wine that showcases the terroir of Napa Valley, highlighting fruit characters and bright acidity that pairs well with food.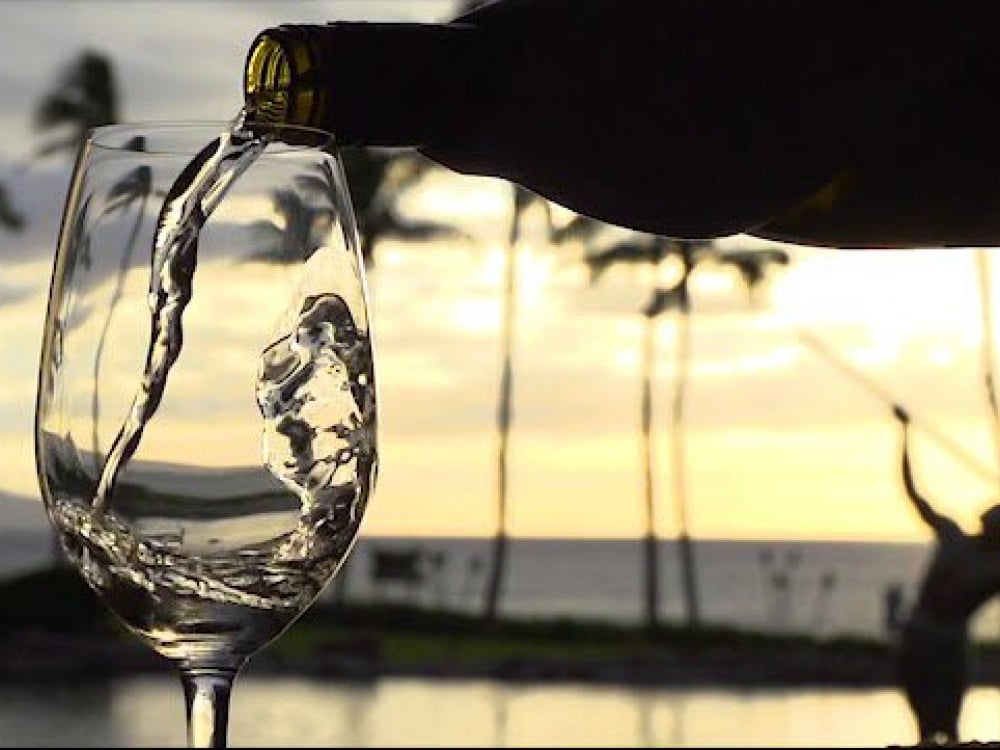 What does it mean to be a woman winemaker? We don't believe there are many who have reached such prestigious heights.
I've been fortunate in my career to have strong female winemakers as role models and mentors, who set the expectation that achieving success in the wine industry was something anyone could accomplish if they worked hard and had passion for it. Over the last 10 to 15 years, I've seen more women in the industry, not just as winemakers but also in executive leadership roles. Visibility and providing opportunities matter. From our winemaking team to our cellar, the women of Cakebread and around Napa are leading the industry and crafting quality wines.
Are there other female trailblazers in wine/food & beverage you feel connected to? What is the community like—do you have peers you can commiserate with?
At Cakebread, I've been especially fortunate to grow with a family-owned company that places its core value on the individuals across our team, knowing a strong work/life balance will give us all a chance to reach our full potential. From our cofounder Dolores Cakebread to my predecessor Julianne Laks, I've had examples that showed I had just as much opportunity as anyone else to make great wine here at Cakebread Cellars.
How do you envision the future for women winemakers?
The future is bright. There are so many more women winemakers, and visibility matters. There are new organizations that provide opportunities, support, and mentorship, and I am excited to see the impact of women throughout the wine industry.
Why did you choose to partner with Grand Wailea on this special event?
Grand Wailea is an inspirational luxury resort that truly reflects the spirit and culture of Hawaiʻi in its food, experiences, and hospitality. Cakebread is honored to partner with Grand Wailea. We have always prided ourselves on our welcoming hospitality and are thrilled to be combining our wines and that spirit with Grand Wailea's exceptional property, staff, and food.
Grand Wailea is also passionate about sustainability, a core tenet of Cakebread Cellars. We both strive to support our environment, employees, and community for the future. So it is special to be part of the Wine and Dine charitable dinner series, with part of the ticket sales from this dinner benefiting local Maui charity Women Helping Women.
Do you have any personal connections with Maui or Hawaii?
I visited Maui several times in my youth with my family and have some wonderful memories. I have driven the Road to Hana, swam in the Seven Sacred Pools, coasted down Haleakalā (I'm going to need some serious training to go up [laughs]), and endured the worst sunburn of my life boogie boarding.
This talented winemaker will headline the first dinner event of Grand Wailea's charitable Wine and Dine series, themed Women in Wine
What are your favorite wines to recommend to someone new to wine or looking for something different to try?
The best kept secret about Cakebread is that we make Pinot Noir from Anderson Valley. I am really proud of our Pinot Noir program, and we make a delicious rosé from select blocks we call Vin de Porche—a perfect wine for sipping on your porch or lanai.
What would be your ideal local Hawaiian food and wine pairing?
Our executive winery chef, Brian Streeter, makes a delicious poke and pairs it with our Cuttings Wharf Chardonnay, a single vineyard estate wine from Carneros [in the Napa Valley].
May Day Is Lei Day
The spirit of aloha comes alive at Grand Wailea
A New York Speakeasy in the Heart of Paradise
During the recent Labor Day weekend, we were honored and thrilled to welcome back to Maui the visionary team of master mixologists from the globally renowned New York City cocktail institution Employees Only.
Happy National Mai Tai Day!
We honor the iconic tropical detail in Grand style
Bringing a Taste of the Los Angeles Music Scene to Maui
Grand Wailea teams up with the legendary music venue Hotel Cafe on a new concert series
May Day Is Lei Day
The spirit of aloha comes alive at Grand Wailea
Grand Wailea x UMI: Beachside Performance Kicks Off New Concert Series
Proceeds from the Earth Day-themed concert supported nonprofit partner Hawaiʻi Land Trust