Events at Grand Wailea
We offer an array of regularly scheduled and special cultural, educational, recreational, shopping, and dining experiences throughout the year. Ask for our weekly activities calendar to stay up to date on what's happening at our resort and beyond, and discover and unlock the very best of Grand Wailea and Maui.
*Events are subject to availability and may be changed without notice. Please see the Guest Welcome Letter upon check-in for the most up-to-date activity schedule.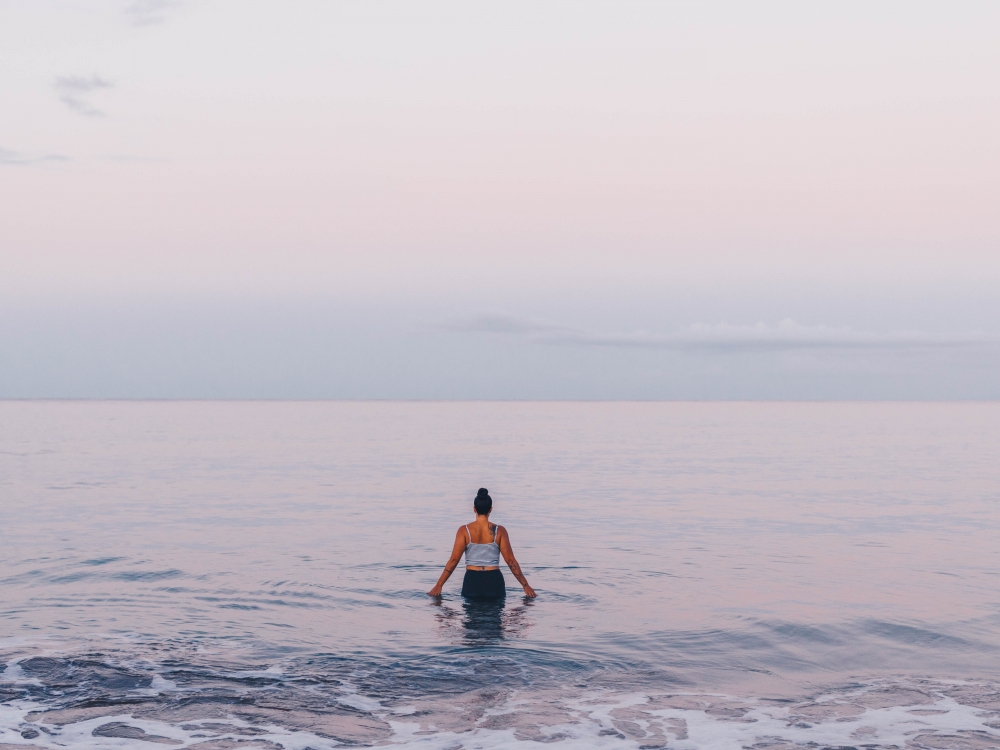 E Ala E
Join us for E Ala E mornings, a ceremonial experience in which guests will enter the ocean to release any negativity or stress. Guests will emerge from the ocean renewed and greet the rising sun with a rousing "E Ala E" chant, creating energy for the day ahead. 
Upcoming E Ala E Mornings (meet at Chapel Lawn):
Thursday, September 8, 2022 at 5:45am
Thursday, October 13, 2022 at 6am
Thursday, November 10, 2022 at 6am
Thursday, December 8, 2022 at 6:15am
Dates subject to change or cancellation, weather permitting. Times may change based on the rise of the sun.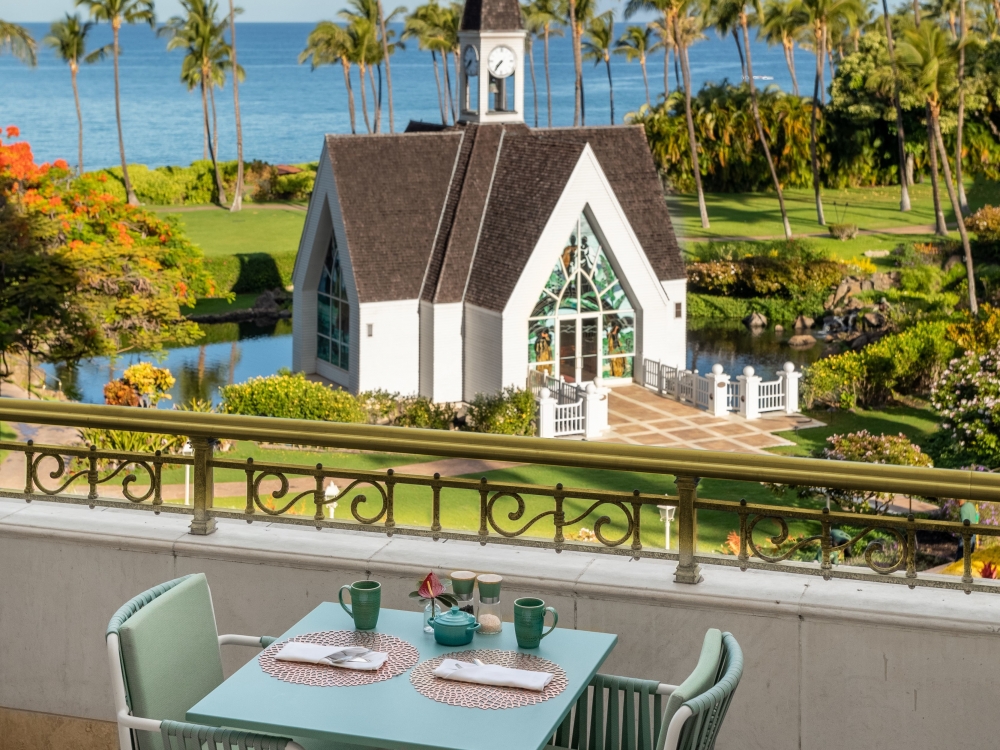 Rosé Brunch at 'Ikena
Every Saturday  |  11am - 2pm
Join us every Saturday for Rosé Brunch at 'Ikena, our iconic indoor-outdoor breakfast buffet hotspot. Enjoy a glass of rosé alongside a curated menu by Grand Wailea's culinary team featuring a smoked carving station, fresh ceviche bar, oysters, snow crab, shrimp cocktail, and more.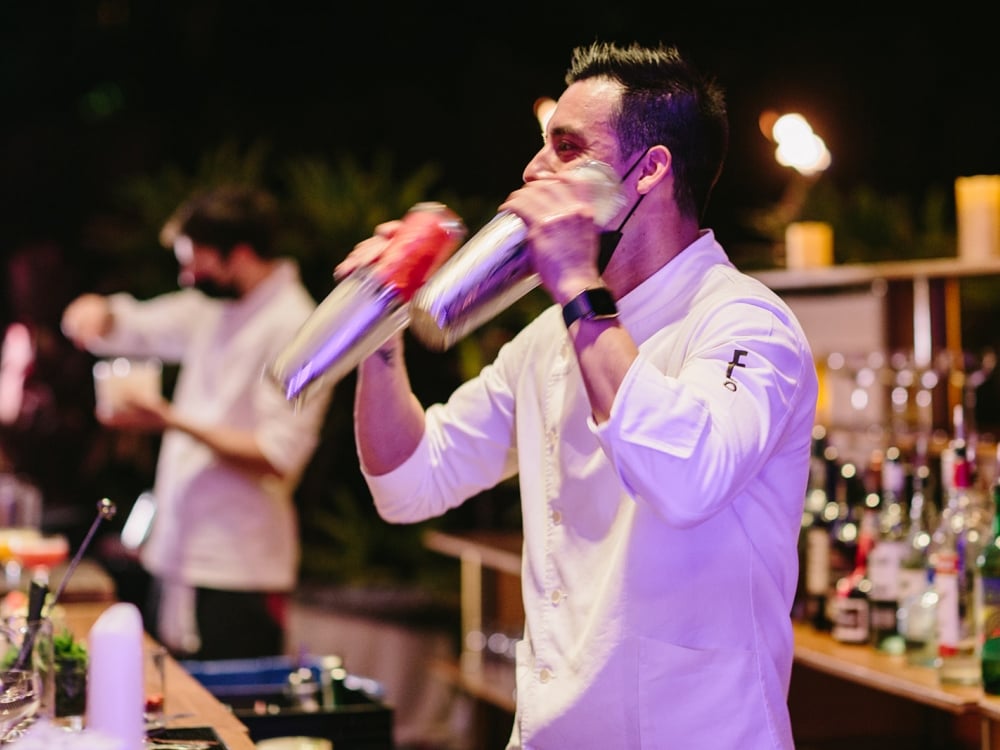 Employees Only x Grand Wailea
Routinely named one of the world's best cocktail bars, Employees Only will be bringing its renowned mixology team to Maui to craft inventive cocktail concoctions that combine local, seasonal ingredients with a touch of Manhattan flair. During their residence at Grand Wailea, the Employees Only team will host an exclusive evening of cocktail demonstrations and pours in Napua Lounge before bringing their mixology magic to Botero Lounge, where they'll share their cocktail secrets during interactive master classes and serve signature drinks
December 28 - 31, 2022
5pm - 6pm at Napua 
6:30pm - 12pm at Botero Lounge
The Hotel Cafe x Grand Wailea Music Series
Grand Wailea has partnered with one of Los Angeles' most iconic music venues, The Hotel Cafe, to bring a series of live music performances featuring established and up & coming artists.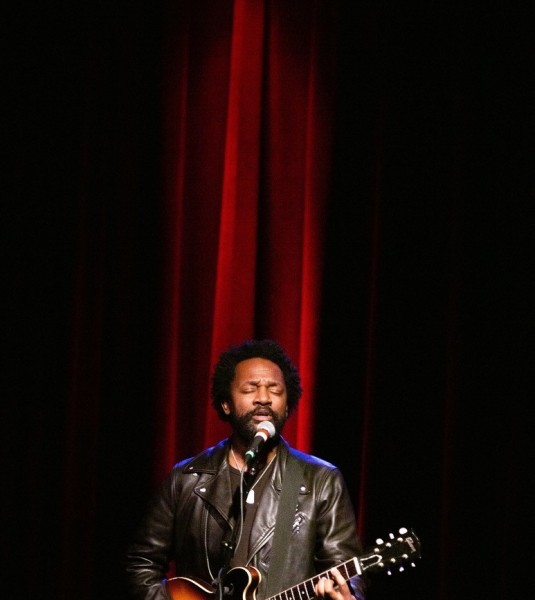 David Ryan Harris
David Ryan Harris
November 22, 2022
Tickets On Sale Early October
The Hotel Cafe x Grand Wailea music series partnership continues with a Thanksgiving Week sunset performance by David Ryan Harris. 
You've either got soul or you don't. David Ryan Harris most definitely does. The singer, songwriter, and multi-instrumentalist has built an impressive catalog of soulful stories that instantly captivate.
Whether it be in early bands such as Follow For Now, Brand New Immortals or over the course of six full-length solo albums, he tells stories that resonate. He's carried this same spirit while producing, writing and/or performing with the likes of John Mayer, Dave Matthews, India.Arie, Cassandra Wilson and Guy Sebastian—with whom he co-wrote the RIAA platinum-certified "Battle Scars". DRH also received APRA AMCOS 'Billions Award' for his work on Nelly's single "Just a Dream," which passed one billion streams this year.
Grand Wailea's Spotify Playlist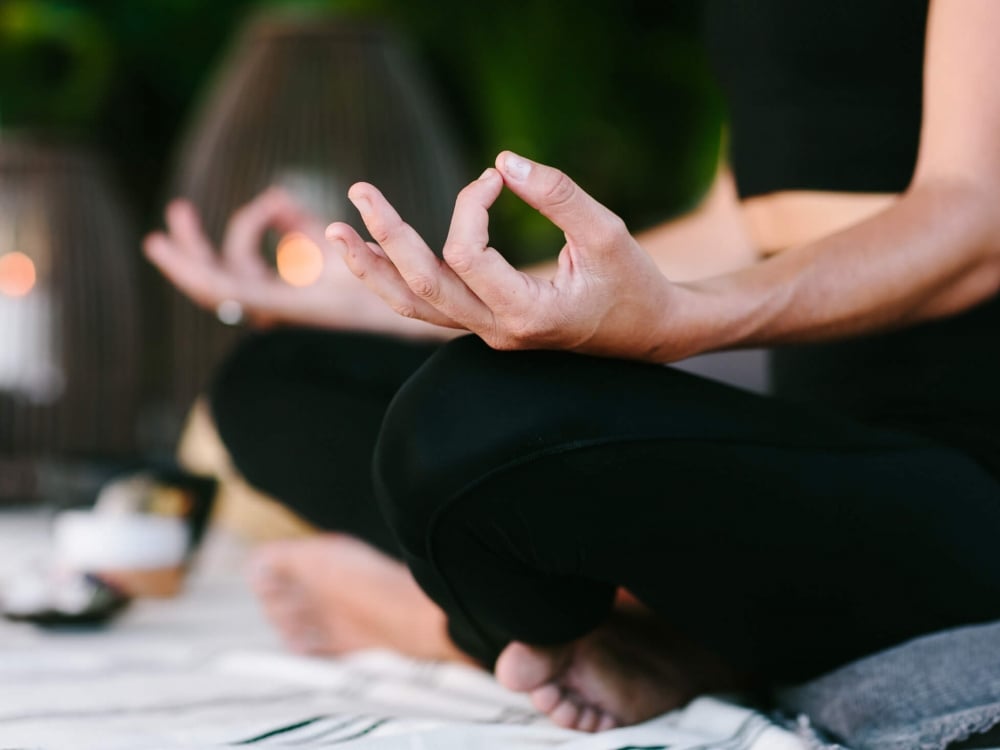 Outdoor Yoga
Welcome the beautiful Maui morning with an easy and energizing yoga session on Wailea Beach. Complimentary for guests, all are welcome to this hour-long beginner yoga session.
Meets daily from 7am - 8am; registration required.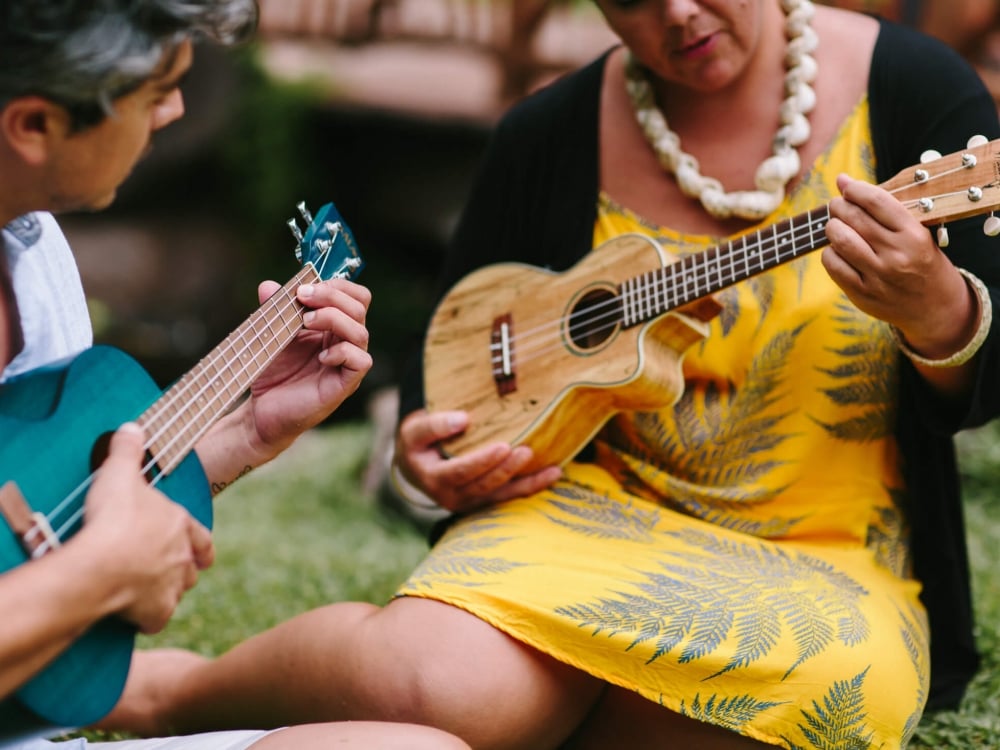 Cultural
Embrace Hawaiian culture at every opportunity with our immersive experiences and activities. Learn to dance the hula or play the ukulele or master the techniques of traditional Hawaiian crafts. Events change weekly; registration required.
*Prior cultural activities may be listed for an overview of our broad offerings; please check activity calendar to preview which activities are available during your stay.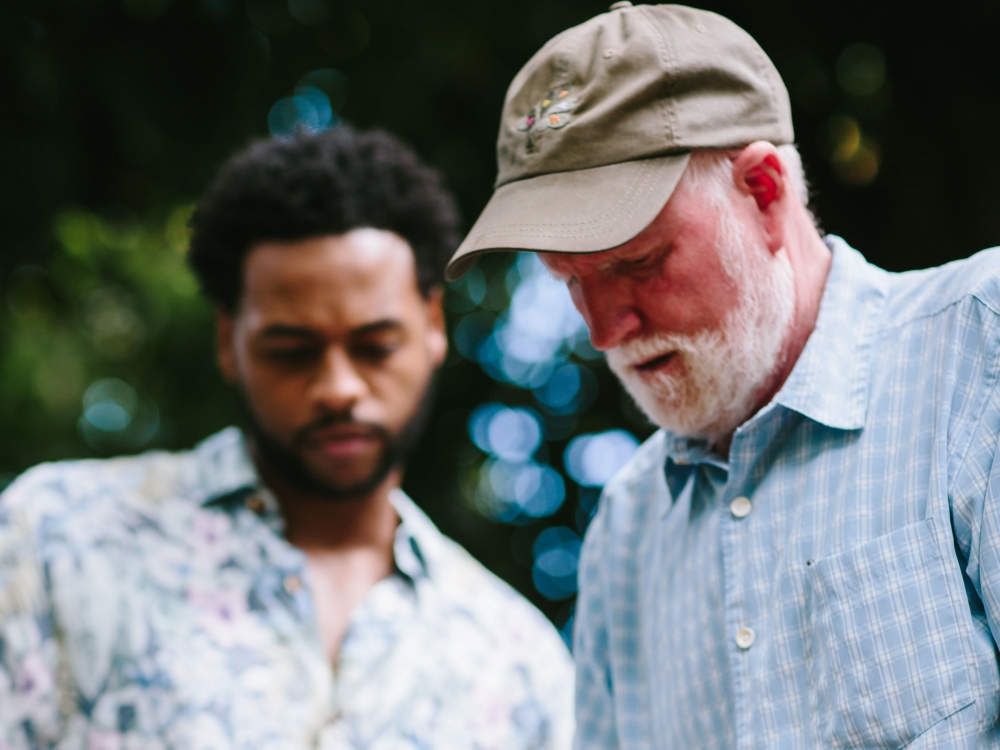 Garden Tour
Tour the grounds and gardens with our head of landscaping and see our "resort farm to table" philosophy in action.
Meets at the Mermaid Statue weekly on Thursdays at 8am.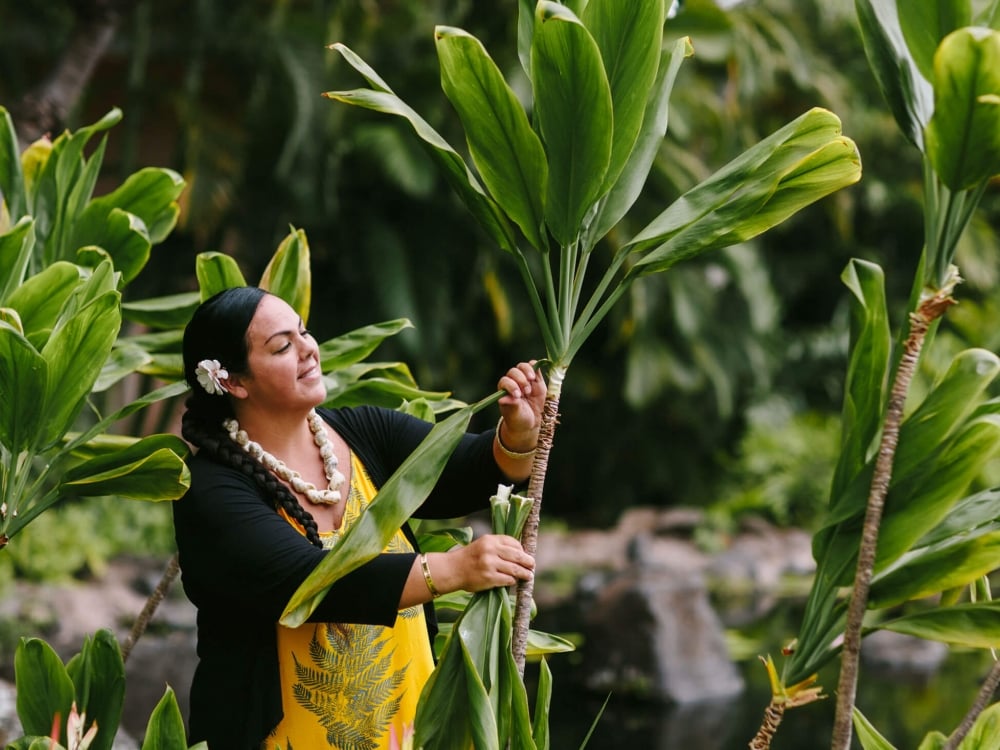 Cultural Tour
Take a tour of our resort with our in-house cultural ambassador and see how the history, culture, medicine, and traditions of Hawaiʻi are intertwined in every part of our resort.
Meets at the Mermaid Statue in the Lobby weekly on Wednesdays at 9am.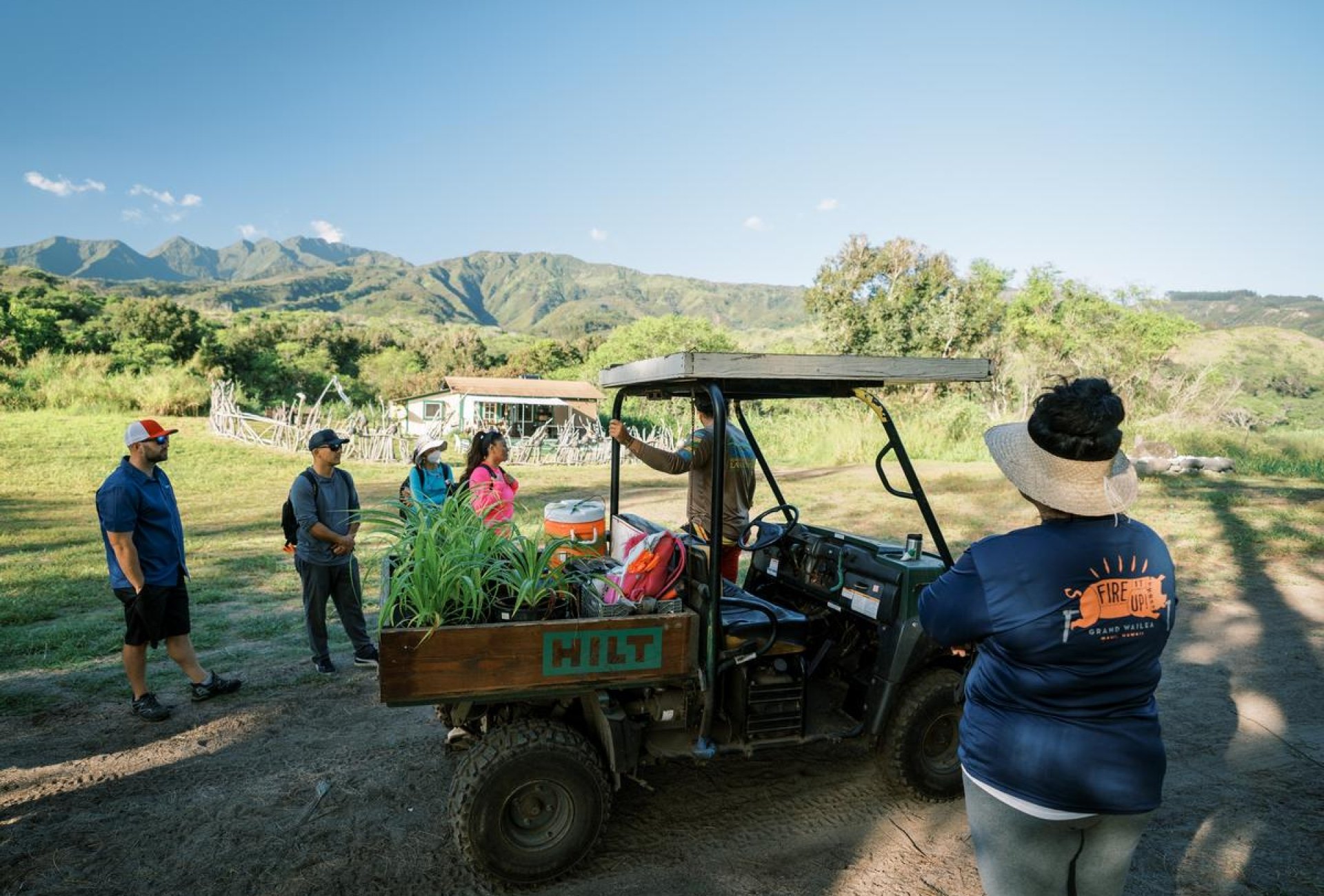 Mele Blog
Take a deeper look into the memorable stories and notable news about our resort, our people, our island home, and the wonderful community around us.