Happy National Mai Tai Day!
We honor the iconic tropical detail in Grand style
Not to brag, but at Grand Wailea, we serve a mean Mai Tai. It's so good, it's inspired entire Reddit threads, Tripadvisor conversations, and magazine spreads. It's so good, guests who have had the pleasure of tasting it during a visit to Maui have come back on future trips just to find the long-lost pleasure of that refreshing first sip, which unleashes a sweet and sour complexity that quenches and satisfies like nothing else in the world.
It's so good, it's known simply as The Grand.
Appropriately enough, in celebration of National Mai Tai Day on August 30th, we wanted to take this opportunity to honor this iconic tropical cocktail by sharing Grand Wailea's classic Mai Tai recipe right here on our blog - giving you enough time to gather all the ingredients and perfect the recipe at home. Think of this as our Grand gift to the world.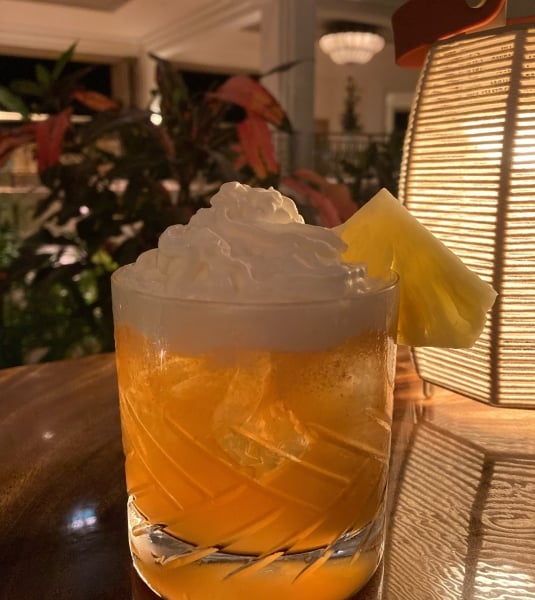 "The Grand"
Grand Wailea's World-Famous Mai Tai Recipe
Ingredients
Foam Ingredients
3 oz (90 ml) water
1.5 oz (45 ml) Pineapple Vanilla syrup
1 oz (30 ml) strained fresh lemon juice
2 large egg whites
2 N2O chargers*
Method
Pour all ingredients together, shake, and pour over ice.
For Foam
*Grand Wailea uses a whipped cream charger, officially known as a N20 charger, to maintain the whipped foam consistency, however if you do not have this readily available: beat egg whites until stiff. Add water, pineapple vanilla, and lemon juice; beat until foammy.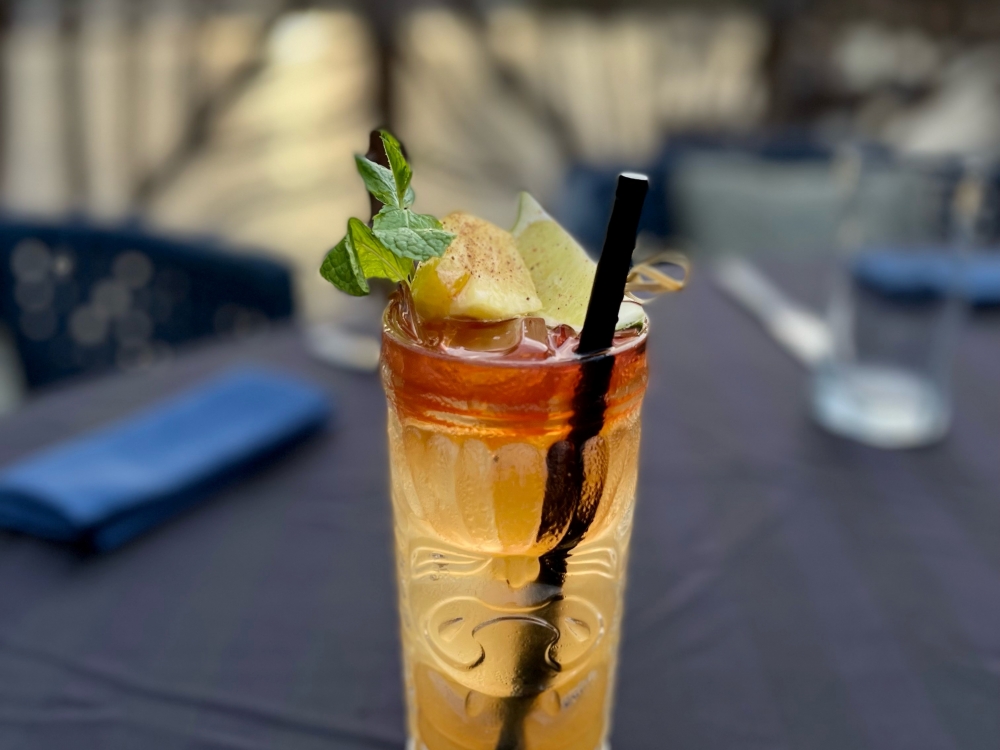 Escape to an Oasis
Zero Proof Mai Tai
Ingredients
1.0 oz lyres white N/A Rum​​​​
1.0 oz BG Reynolds's NA Orgeat syrup 
1 oz lime juice 
4 oz. Pineapple Juice
1.5 oz Lyres Dark N/A Rum 
Mint, pineapple, lime garnish 
Dash of Tajin 
Method
Pour all ingredients together, shake, and pour over ice.
Notes from our master mixologists
What makes the Grand Wailea Mai Tai so grand is the use of award-winning Zacapa No. 23 rum from renowned Guatemalan rum producer Ron Zacapa Centenario. The balance of flavors of this rum is derived from a blend of rums ranging from 6 to 23 years old, all aged in selected barrels previously used for aging whiskey, sherry, and wine. This imbues Zacapa No. 23 with a rich tapestry of flavors spanning vanilla, toffee-coated banana peel, orange peel, and cocoa on the nose, and oak, vanilla, dried tropical fruit, mocha coffee, and ginger on the palate.
And what makes the Grand Wailea Mai Tai so special is the pineapple foam, which we make in-house in small batches to add as the finishing touch to The Grand.
We wish you good luck in recreating The Grand at home, for an authentic taste of Maui. Happy Mai Tai Day!
May Day Is Lei Day
The spirit of aloha comes alive at Grand Wailea
A New York Speakeasy in the Heart of Paradise
During the recent Labor Day weekend, we were honored and thrilled to welcome back to Maui the visionary team of master mixologists from the globally renowned New York City cocktail institution Employees Only.
Bringing a Taste of the Los Angeles Music Scene to Maui
Grand Wailea teams up with the legendary music venue Hotel Cafe on a new concert series
May Day Is Lei Day
The spirit of aloha comes alive at Grand Wailea
Grand Wailea x UMI: Beachside Performance Kicks Off New Concert Series
Proceeds from the Earth Day-themed concert supported nonprofit partner Hawaiʻi Land Trust
Celebrating International Women's Day with Stephanie Jacobs, Director of Winemaking at Cakebread Cellars
This talented winemaker will headline the first dinner event of Grand Wailea's charitable Wine and Dine series, themed Women in Wine