2022 Astrology Outlook
Are you ready for significant, real, and lasting change? In this blog post, our very own astrologer, Juliet Doty, offers her thoughts on the year ahead and how you can best position yourself to overcome challenges and realize your goals. In addition, be sure to check Grand Wailea's social media feed to find Juliet's astrology forecast for your zodiac sign, which will help guide your decision-making in 2022.
By Juliet Doty, Astrologer and Soul Whisperer
2022 will begin slowly, with collective and personal questions for us all. In general terms, we are being asked to ascertain personal and social power dynamics while also being ready for new chapters to unfold. During 2022 we will be challenged to retain our personal freedoms in the face of frequently changing, collective legal structures. Human rights and humanitarian issues will be front and center, exacerbated by a volatile economy that is changing to accommodate new archetypes that will come to life right in front of our eyes.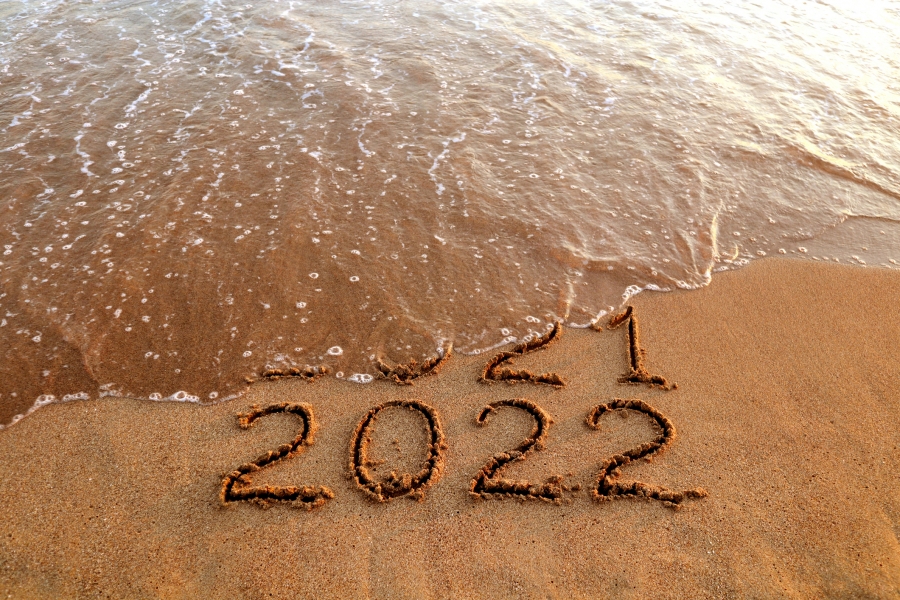 Get ready for a revision of what has real worth to you, and of what has true value and meaning within your relationships. Additionally, get ready for a thorough reassessment of money, family, friends, your experience, and your understanding of what drives the universe, including your relationship with the earth. This may engender a sense of not having your feet completely beneath you as a new order begins to establish itself.
A particular intensity developed during 2021, requiring us to reconsider our fundamental relationship of being a human being on this planet. We are literally bridging over to a world that we do not know or trust, yet we must let go of much for that newness to unfold. Opportunity abounds as we collaborate to bring more passion, vitality, and life force to all our relationships.
Throughout all of 2022, we are being asked to grow up, to release attachment to what and who we are NOT as a species, so we may fully value who we truly are. A legitimate career change is now potentially imminent because it's time to zero in on what has personal and collective value and meaning.
On a collective level, be ready for a springboard push to move forward with your gifts, mid-April will push us to have more & hope & faith in ourselves, to think from a universal perspective, and invite collective redefinition. We are being asked to fulfill our greatness, to be our best. Prepare to welcome qualities of authenticity, self-honoring, and freedom—particularly of the heart.
Easter 2022 will be a particularly powerful time as the Jupiter-Neptune conjunction will be exact, engendering great compassion as well as the opportunity to expand meditation practice, to tap into esoteric wisdom, and to feel more love and devotion. It is time to surrender, to let go of how things have been or have to be, and to pause. Open up to the source of ALL to receive what is available to come through you—your gifts for this world. This is truly the time to make your dreams a reality.
From May onward, a universal energy urges us to take action by focusing on all-important values and to be willing to fight for love. Enormous potential is available here, exposing what lays hidden within us all, now ready for expression. There will be beauty to enrich our lives.
Values and ways of participating in society will again be brought to the fore in late August through the third week of October, with the last Uranus-Saturn square. We are on the cusp of moving into the Age of Aquarius, and we are being asked to relinquish the old ways and harness the creative new.
We will all experience Mars in Gemini for 7 months (normally a 5–6 week transit), from August 20, 2022 to March 25, 2023, with a retrograde season within that timeframe. Expect a period of mixed messages, which portends the possibility of miscommunication. The media will undergo a shake-up with regard to truths and lies, while new creative information channels and social media vehicles may appear.
The effect of eclipses in general is one of the ending of one set of circumstances and the birth of another. Throughout 2022, the eclipses ask us to confront the death of old ways of thinking and living to make way for a new way.
It's time we all got on with our creative desires and go forth to create a better future…it starts now, with the arrival or the New Year.
If this resonates with you, be sure to connect with Juliet for a personalized Unwind the Soul Healing or Astrology Reading (or both) during your stay at Grand Wailea, where you can receive emotional and spiritual support for deep healing, growth, and transformation. For now, let's go over to Juliet for her elucidating thoughts about the year ahead.
2023: Starting Slow, Picking up Speed
2023 is a year to allow the visionary within to come out.
A Soul Purpose
To better understand your future, you must sometimes look to your past.