A Vacation that Allows You to Mālama (Give Back) 
We believe that all of this—everything you see and feel—must be cherished and celebrated, and we invite all our guests to join us in honoring the people and 'āina of Maui by giving something back. 
At Grand Wailea, our daily existence is intertwined with the natural world that surrounds us and the precious 'āina (land) of Maui. Anywhere you go in our resort, there are reminders of how lucky we are to be in the midst of such a beautiful natural environment—stroll through our gardens and see how they pulse with life and color, enjoy sweeping views from your private lanai of the lush landscapes that descend from the hills to the ocean, or walk the soft sands of Wailea Beach and dip your toes into the sacred waters that crash gently onto the shore. 
We believe that all of this—everything you see and feel—must be cherished and celebrated, and we invite all our guests to join us in honoring the people and 'āina of Maui by giving something back. 
We do this in a number of ways, such as by offering a wide range of programs and activities, including our popular cultural and garden tours, as well as outdoor excursions by land and sea that take guests into the heart of Maui's natural wonders.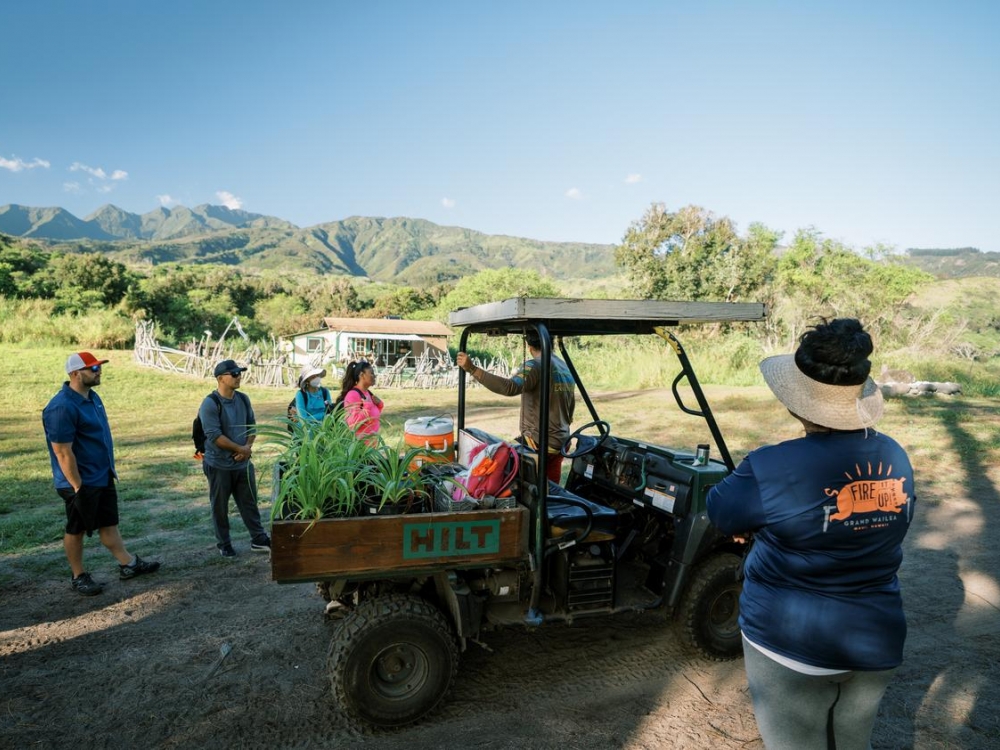 For guests who want to have an even more immersive, hands-on experience that has a tangible positive effect on Maui's natural environment, we have partnered with the Hawaiʻi Tourism Authority to put together our Mālama Hawai'i program, which offers opportunities for guests to pay it forward and to mālama (give back). 
If you want to take part, you can book our Mālama Hawaiʻi Package, which gives you the opportunity to work alongside the coastal preservation team at Hawaiʻi Land Trust (HILT), a nonprofit organization and nationally accredited land trust that is dedicated to protecting fragile lands that are integral to the state's well-being and character. In return for your kōkua (help), we will say mahalo (thank you) by giving you a free 6th night of your stay. This night's stay is credited upon check-out and volunteering with HILT.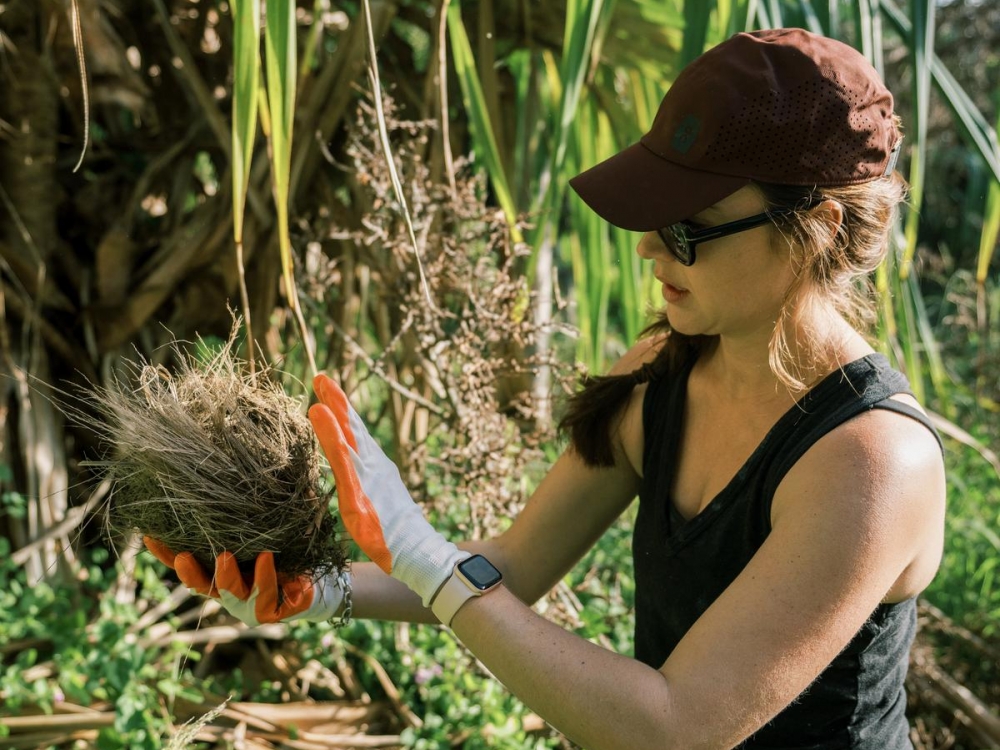 Of course, while the incentive of a free night is a nice extra, for many of our guests, the very act of volunteering and making a positive impact on their surroundings is reward enough. After all, travel involves not only personal growth and enriching experiences, but also positive interactions with the local cultures, people, and places that make each destination unique. 
This applies not only to our guests who visit from afar, but also to our own staff members, many of whom take part in staff volunteer days that we organize with HILT.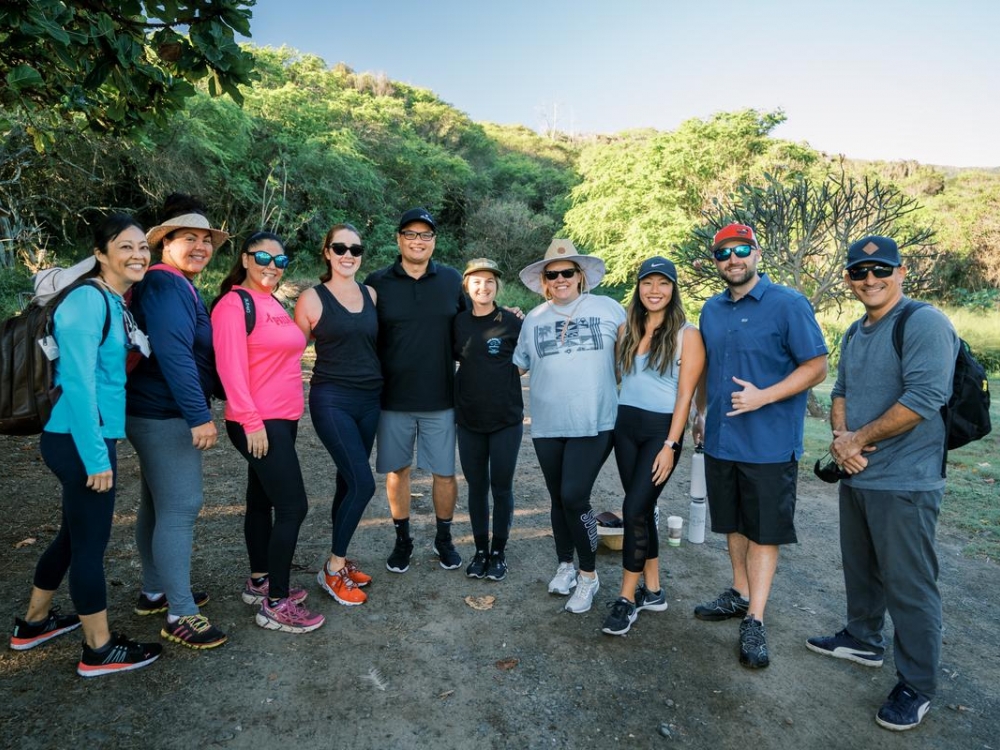 "We live amid the beauty of Maui and comment daily about how this island is paradise," said Benjamin Premack, Grand Wailea's Director of Business Strategy, after a recent volunteer day at the Waihe'e Coastal Dunes and Wetlands Refuge. "Working alongside the HILT team, it was so rewarding to learn, see, and experience what is being done to ensure the island remains that way." 
During their recent volunteer experience, Benjamin and his colleagues joined Kia'i Collier, HILT's Maui Steward and Educator, to engage in eco restoration activities (such as a cleanup of the wetland area and the trails that traverse it) as well as those related to the preservation and protection of archeological sites (such as maintenance of the ahu, or altar, at the entrance to the former Kapoho village). 
"We work to apply more traditional practices to help people understand the culture of Hawaiʻi," said Kiaʻi. "This not only helps the ʻāina, but it also helps people understand the strong love for Hawaiʻi that runs through all of us here." 
The volunteer experience also left a deep impression on Wendle Lesher, the Hotel Manager at Grand Wailea. "The experience left with me a sense of appreciation for so many things—the opportunities the islands have provided for me and my ʻohana (family), the cultural significance of what makes Hawaiʻi so unique, a true sense of belonging by working with like-minded individuals, and lastly a huge appreciation for landscapers!"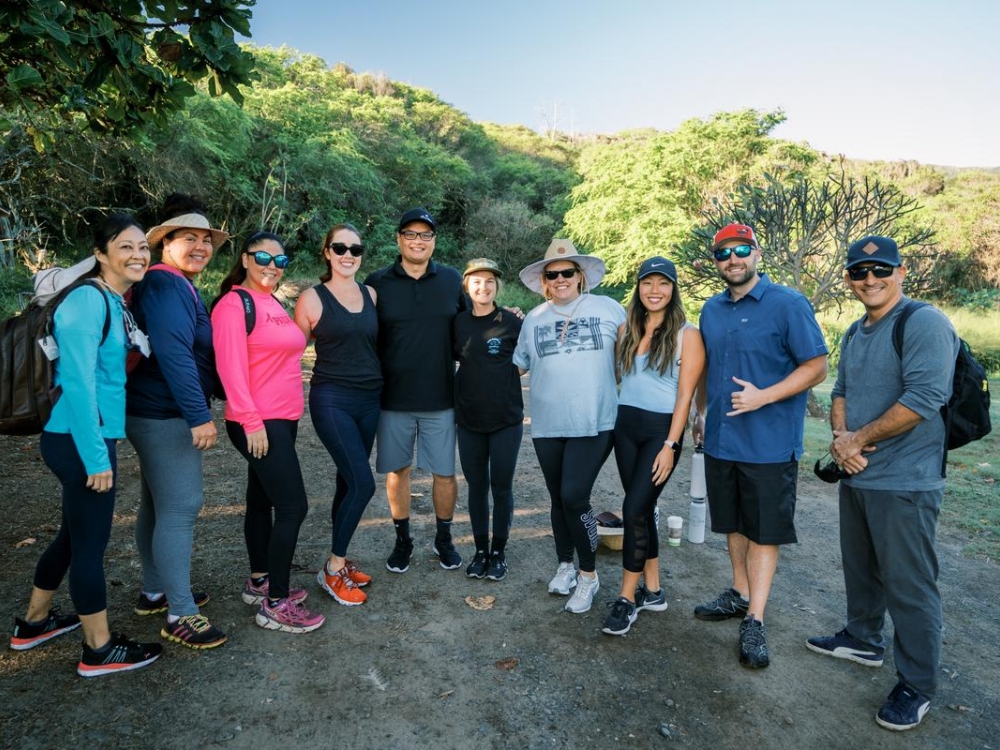 Kenji Ota, Grand Wailea's Director of Sales, agreed, saying, "It was a great experience knowing that we could give back to the island. Seeing the before and after, and knowing that we made a difference—even though we only covered a small area—is fulfilling." 
To know that our team members, who all live on Maui and are immersed in the island's daily rhythms, got so much out of this experience is telling. It's an experience that fundamentally transforms your relationship with Maui as a place. In essence, it intertwines you with the very soul of our island home. 
That is a large part of why we encourage our guests to take part in this unique experience. In a way, it offers the ideal Maui souvenir—something that our guests can take with them and cherish forever. 
"Our guests always ask, 'Where do the locals go, what do the locals do? I want to do that and go there,'" said Benjamin. "This experience not only gives you the ability to truly see where the local community goes and what the local community does, but to also be a part of it and protect it for the future." 
In other words, a vacation that allows you to find your own inspiration and mālama (give back). A vacation where the journey is the joy. 
We look forward to seeing you at one of our next Mālama Hawaiʻi volunteer days. 
Volunteer opportunities with HILT are available every Friday from 8am–12pm and every 3rd Saturday of each month from 8am–11am. For more information, please visit our Mālama Hawaiʻi offer page. 
Celebrating King Kamehameha Day at Grand Wailea
Our resort pays tribute to the first king of a unified Hawaiʻi