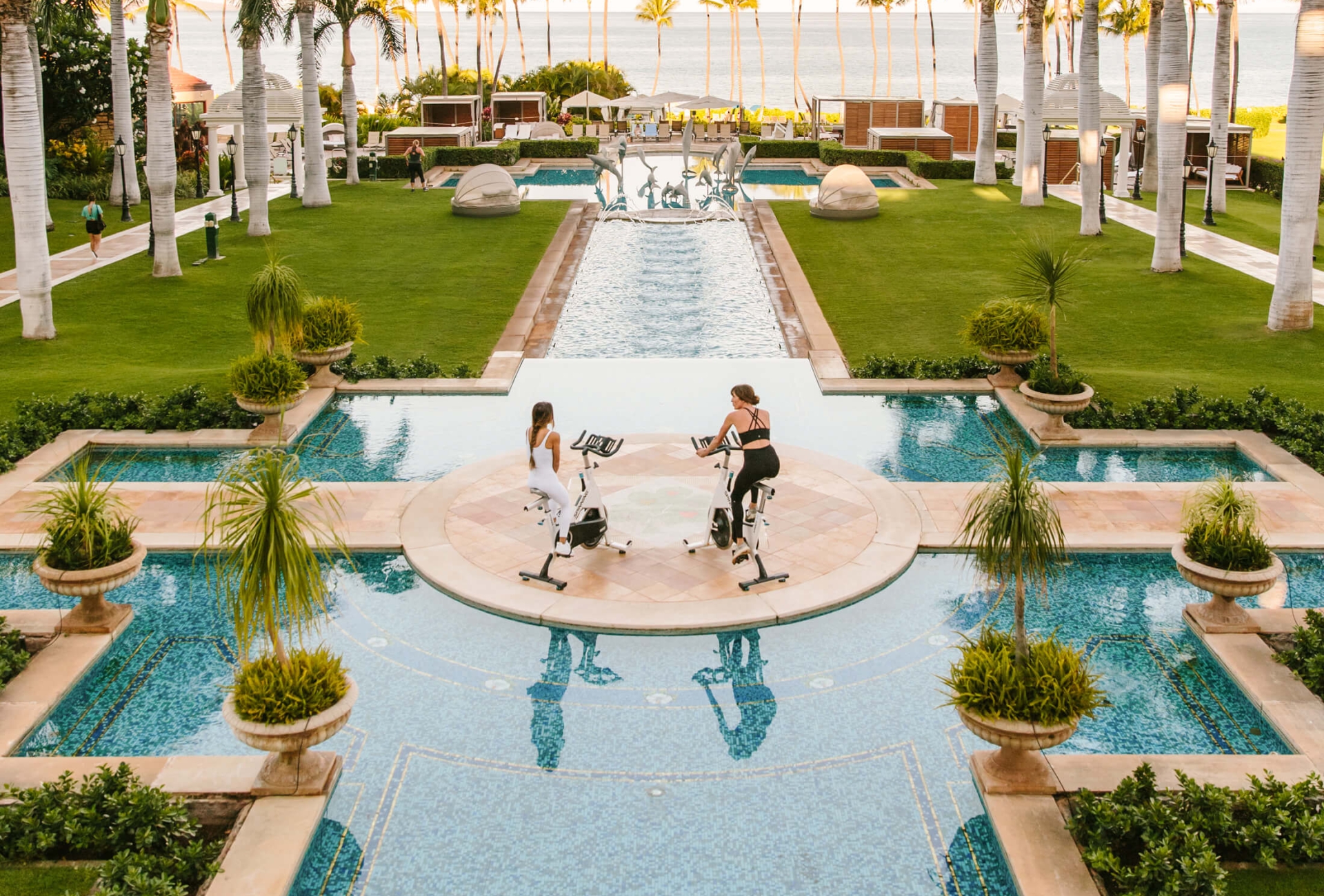 Fitness
Fine-tune your fitness program during your stay at Grand Wailea Maui and achieve your fitness, health, and wellness goals at our spacious, state-of-the-art fitness center, which features Peloton bikes, Tonal and Technogym fitness equipment, and daily fitness classes. You can also choose from a selection of outdoor fitness classes offered throughout the day, including a daily beach yoga class.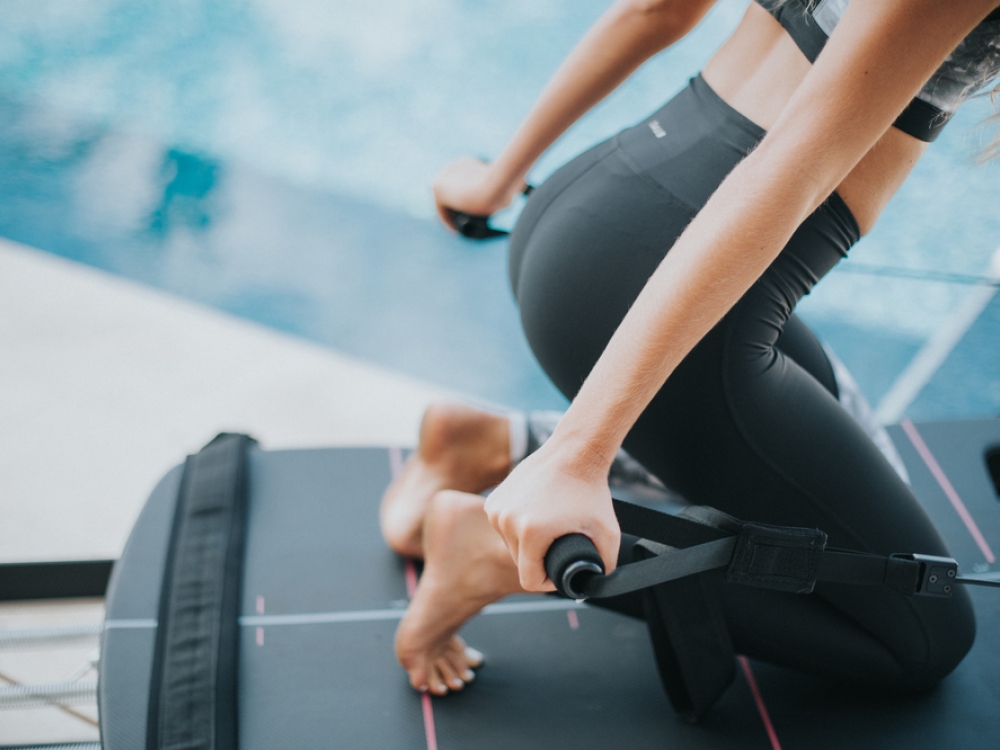 Personal Wellness Pod
Grand Wailea guests are granted exclusive access to our private Wellness Pod, a specially designed and developed individualized training space. The Wellness Pod features state-of-the-art workout equipment, including Tonal and Peloton, allowing guests to create customized cardio and weight training programs. Guests can rent their own private Wellness Pod for $45 per hour.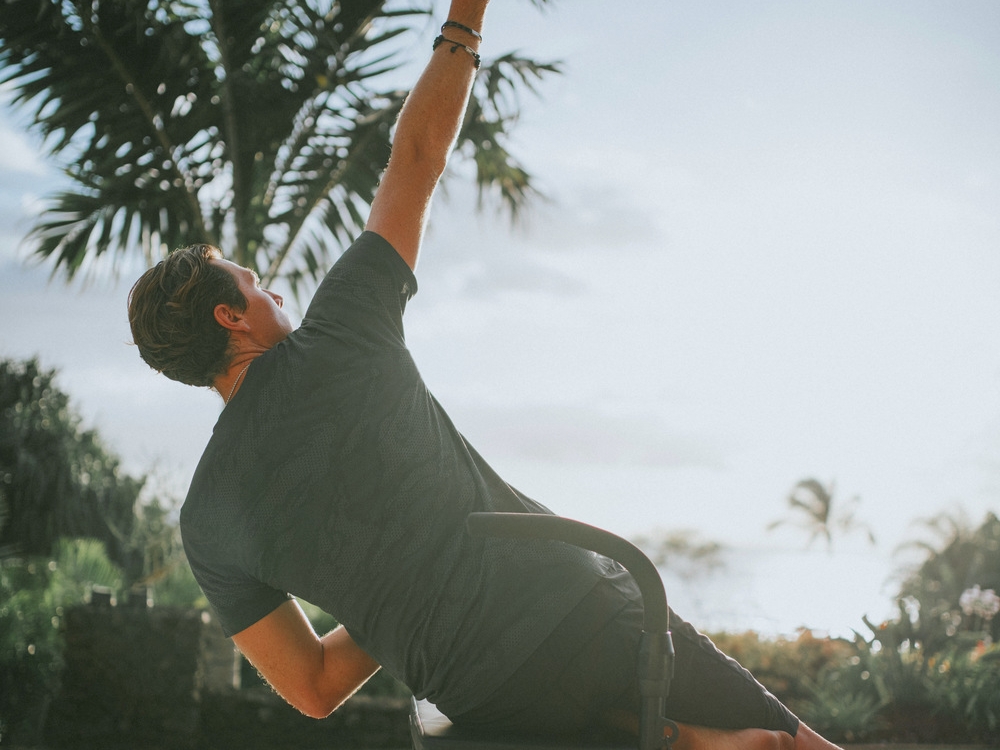 Personal Lagree Session
In addition, guests can use the Wellness Pod to schedule a Personal Lagree Session with resort partner Lagree Maui, a specialty fitness studio. These sessions comprise 40-minute workouts using the renowned Lagree Method, which effectively balances high-intensity efforts with low-impact movements. Using the patented Lagree Fitness Megaformer, an advanced piece of fitness equipment that uses variable resistance and tension to strengthen, tighten, and tone, each session with an expert trainer from Lagree Maui focuses on core strength, cardio endurance, balance, and flexibility. Guests can book a Personal Lagree Session for $115 per session (in addition to the Wellness Pod rental fee).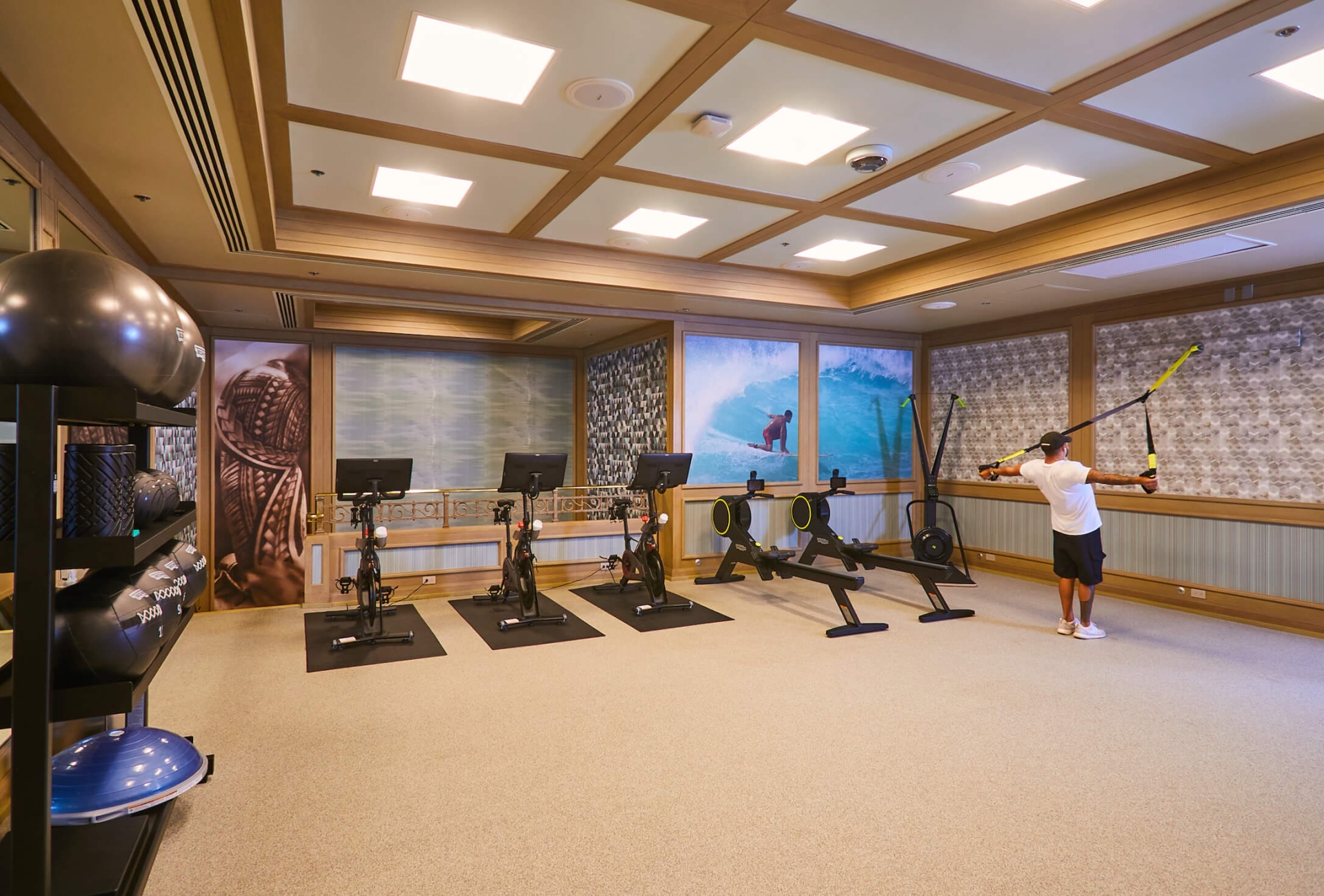 Facilities
Fitness Center
Our 2,500 sq. ft. modern fitness center features Peloton bikes and Tonal and Paramount fitness equipment. We also offer two outdoor recreation courts equipped for racquetball, basketball, or handball.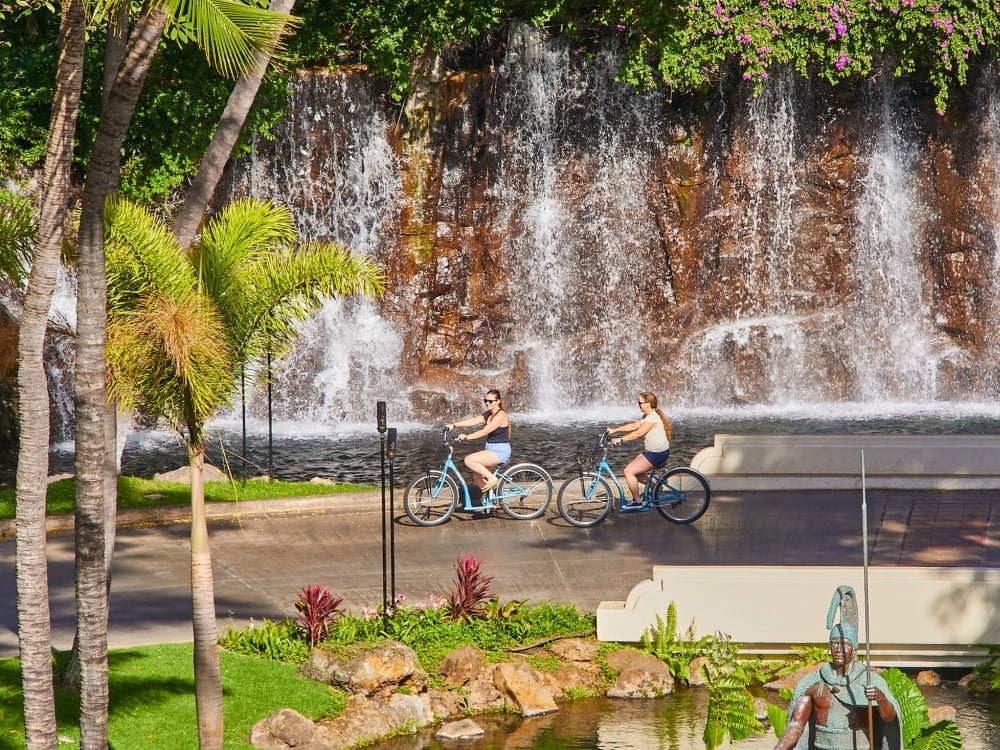 Explore
Beach Cruiser
Discover Wailea and beyond on one of our complimentary Beach Cruiser Bikes available as part of our resort fee.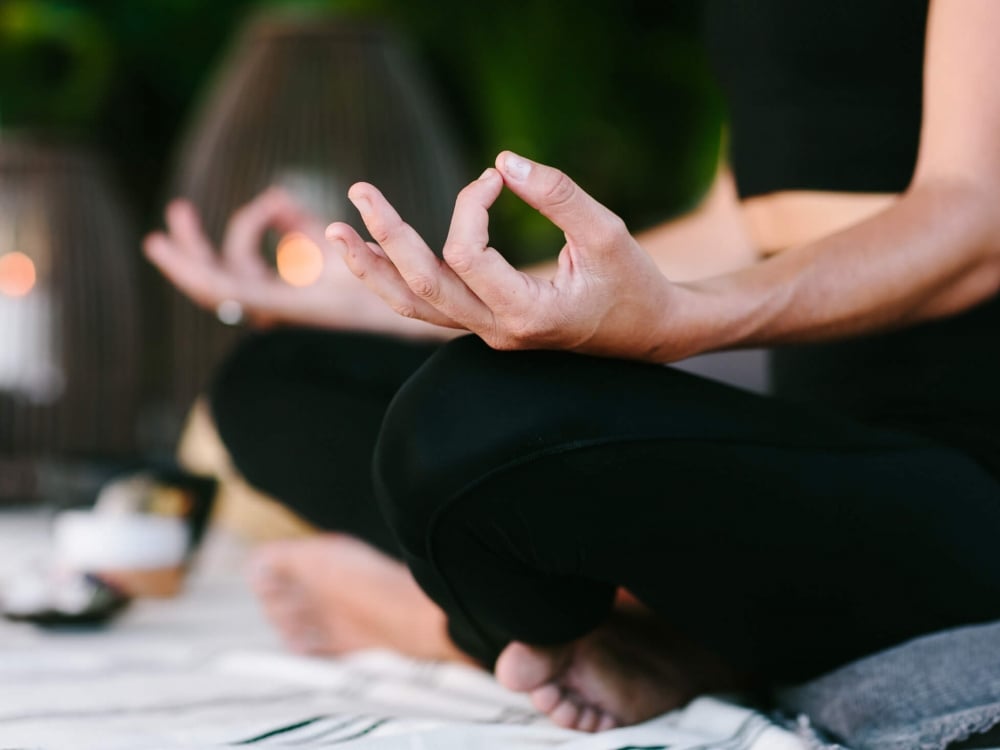 Unwind
Group Fitness Classes
Start your morning off right with one of our complimentary beach yoga classes on Wailea Beach or get pumped up with an oceanview spin class or Wailea Warrior boot camp.