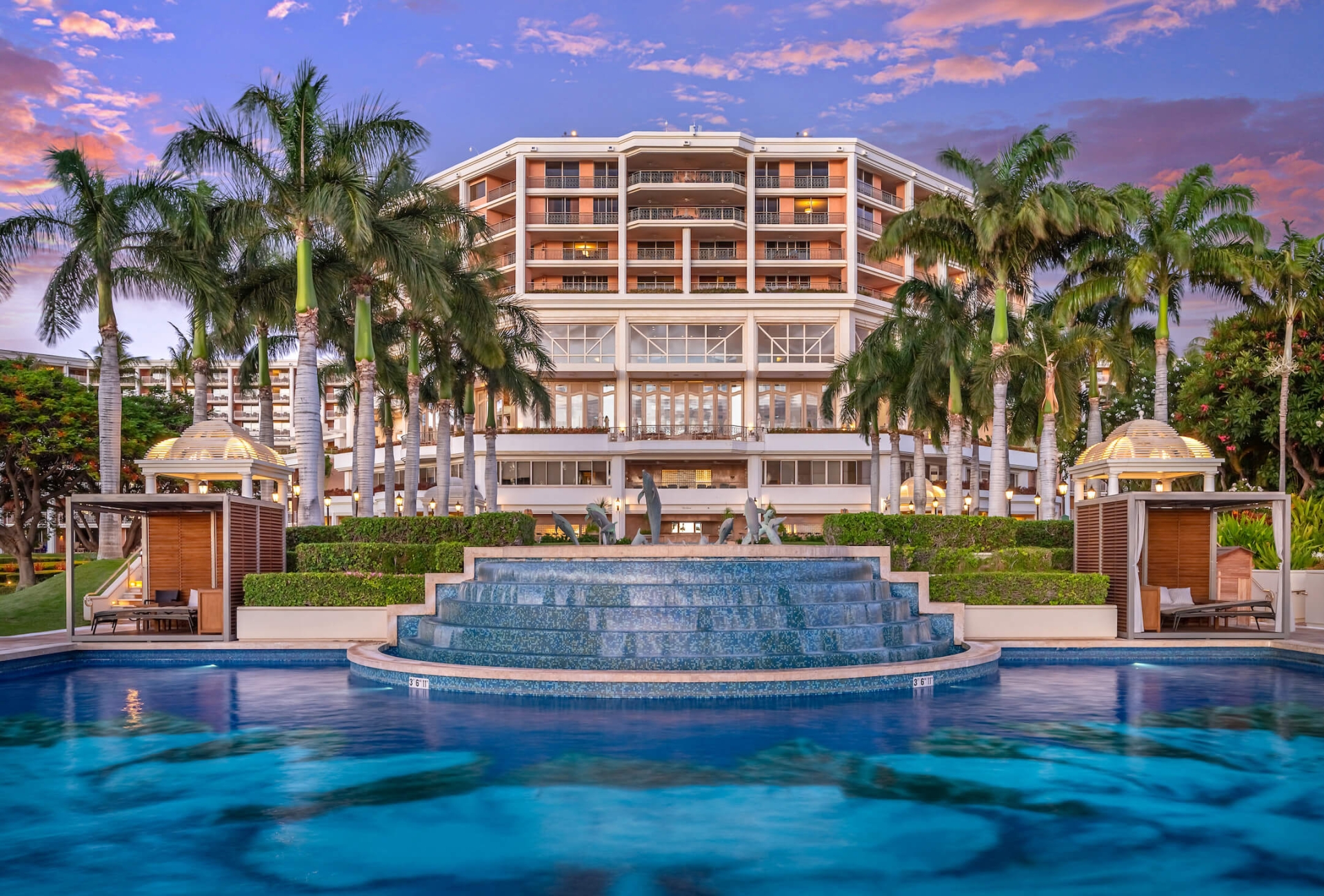 Health & Safety
Our COVID-19 Health and Safety Plan (Safe Stay Hawaii) will provide you with the health and safety standards implemented by Hawaii's Tourism Industry. These standards provide guests, customers, employees, contractors, vendors and other persons who enter hotel premises in Hawaii with expectations in terms of service, accommodations and required safety protocols.
We look forward to welcoming you back to Grand Wailea, A Waldorf Astoria Resort!
Grand Wailea reopened according to the highest state, federal, and brand standards, and as regulations and guidance from the state evolve, so will our offerings. Please note that hours of operation, available amenities, and occupancy limitations are subject to change at any time.
Hawaii Pre-Travel Testing: Before Your Arrival 
Please visit Hawaii Safe Travels for the latest state updates regarding travel to Hawaii.
Travelers entering the state who have been fully vaccinated in the United States may bypass quarantine without a pre-travel test. The vaccination record document must be uploaded to Safe Travels and shown upon arrival in Hawai'i.
Travelers without vaccination record documents are welcomed to the Hawaiian Islands with a negative pre-travel test, following the State of Hawaii Safe Travels Program requirements.
We ask that you follow all local guidelines and laws with respect to wearing a mask in indoor public areas. Our Team Members will continue to wear face masks out of an abundance of caution.
Spa & Fitness
In accordance with Maui County Guidelines, proof of full vaccination including a booster is required for guests, age 12 and older, who are receiving indoor spa services or utilizing the indoor fitness center.  Outdoor options are available for unvaccinated guests. 
Guest Room
Our housekeeping room protocol begins with our team removing all used items from the room such as bedding and towels. Next, the team performs a full clean of the room and bathroom including vacuuming the carpet, mopping floors and wiping down all surfaces with hospital-grade cleaners. Then, using trusted products from Lysol*, Dettol*, Sagrotan*, or Napisan*, we do an additional disinfecting step for several surfaces in the room, including: all switches and electronic controls, handles and knobs, major bathroom surfaces and the remote control.
After the room is thoroughly cleaned, we replace the towels and make up the bed with freshly laundered linens. Upon your arrival, you'll have complete peace of mind that the room is clean and ready for your stay.
Food & Beverage
Grab & Go, pre-plated and individually portioned options may be offered as alternatives to open breakfast and buffet service. The Grand Lū'au now offers private tables for every party and plated dinners. In accordance with Maui County Guidelines, all guests age 12 and older must show proof of full vaccination including a booster at arrival to indoor dining options, including Omotenashi. All other dining venues at Grand Wailea are considered outdoor dining and do not require proof of vaccination. Please call ahead to any restaurants on Maui you may be visiting to ensure you have any required documents before arrival.
Public Areas
Guests will find disinfecting stations with wipes and hand sanitizer available throughout the resort. Additionally, both public and Team Member areas are cleaned at scheduled intervals, including hourly maintenance of high-touch areas like elevators and bathrooms.
In accordance with the State of Hawaii, CDC and WHO, face coverings are required in certain areas.
Meetings & Events
To address safe group travel practices and evolve today's event experience, Hilton EventReady with CleanStay is the next phase of Hilton CleanStay. The program expands on the elevated sanitation standards of the Hilton CleanStay program, addressing every touchpoint of the meeting experience. For more information on Hilton EventReady with CleanStay contact your Local Hotel Team Member or your Hilton Worldwide Sales Representative.