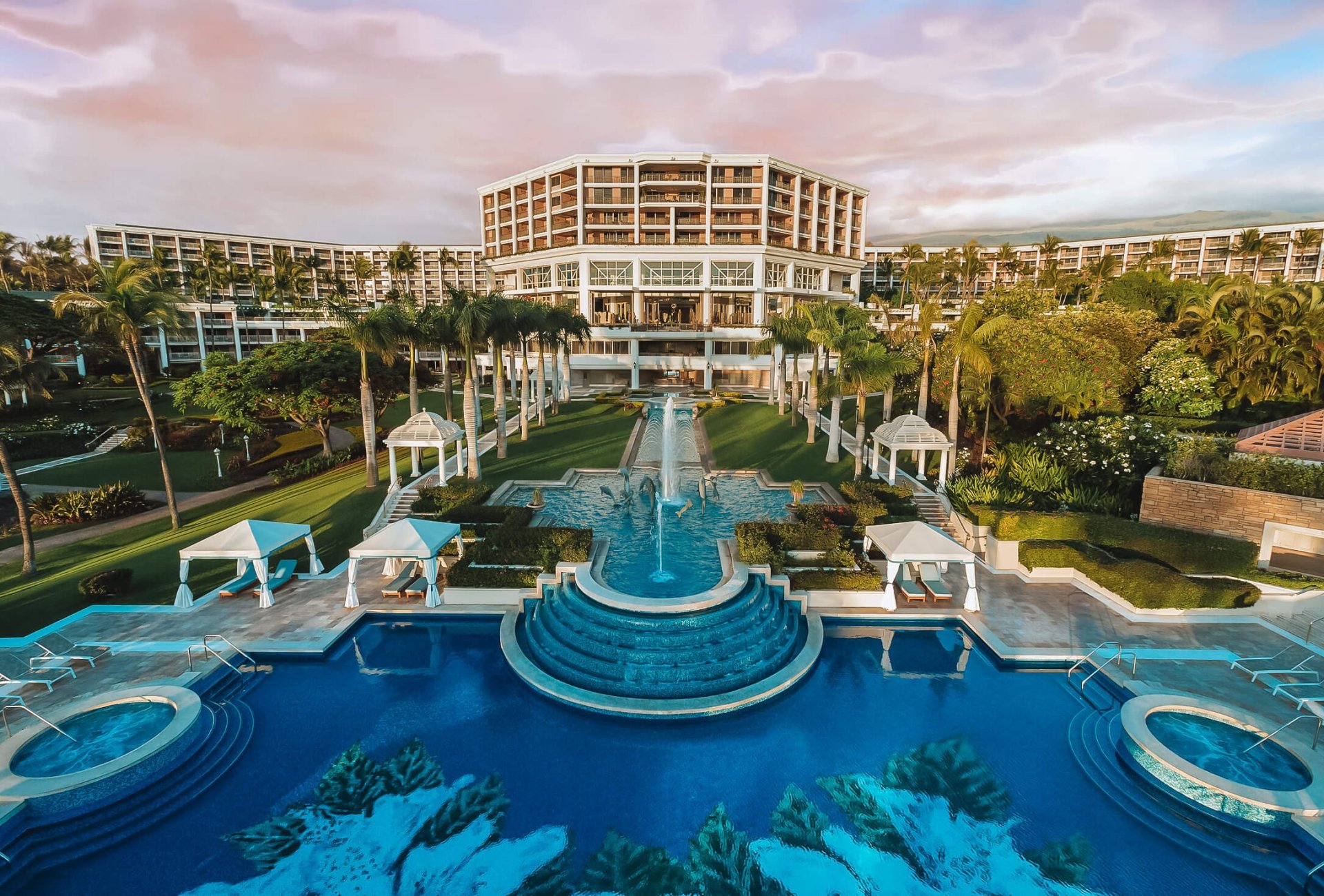 Grand Updates
We are undertaking a multi-faceted revitalization of Grand Wailea in a phased manner to minimize disruptions to our guests and ensure that we are able to deliver our usual gold standard of service and hospitality throughout the revitalization period. The resort's rich heritage and unique character will be preserved and updated to reveal a final product in 2022 that offers a fresh, modern interpretation of Hawai'i and the relaxed elegance for which Grand Wailea is known and celebrated.
Grand Wailea will be temporarily moving our front entrance from the North to the South Entrance, with the Haleakala Port Cochere serving as the new main guest entry to our relocated front desk area, located past Café Kula and Mōhalu by Spa Grande on the 2nd floor. In line with this move, we will be providing valet parking services at the Makena South Valet Parking lot.
Grand Dining Room and Botero Lounge will be temporarily closed beginning August 2021. Join us at Humuhumunukunukuāpua'a for breakfast or late-night cocktails, featuring seasonal and local produce and curated cocktails.