Bringing the Traditions of Maui to Life at Grand Wailea's New Hīpuʻu Cultural Center
Get hands-on with Hawaiian culture in this dedicated new space
A vital part of the unique Grand Wailea experience is the connection each guest forms with our island home during their stay. This connection goes far deeper than the usual superficial tourist experience thanks in large part to our curated selection of hands-on, meaningful cultural activities that bring the very essence of Maui to vivid life.
We are therefore pleased to announce the opening of our Hīpuʻu Cultural Center, a dedicated new hub where Kalei ʻUwēkoʻolani, Grand Wailea's Cultural Programming Manager and Leadership Educator, and her team can engage guests in the culture and heritage of Maui and Hawaiʻi.
This cozy space provides the ideal venue for our range of cultural activities—guests can come here to perfect their hula moves, weave bracelets using nuts from the kukui tree (the official state tree of Hawaiʻi), learn to play their favorite song on the ukulele, learn a few words and phrases in the Hawaiian language, and so much more.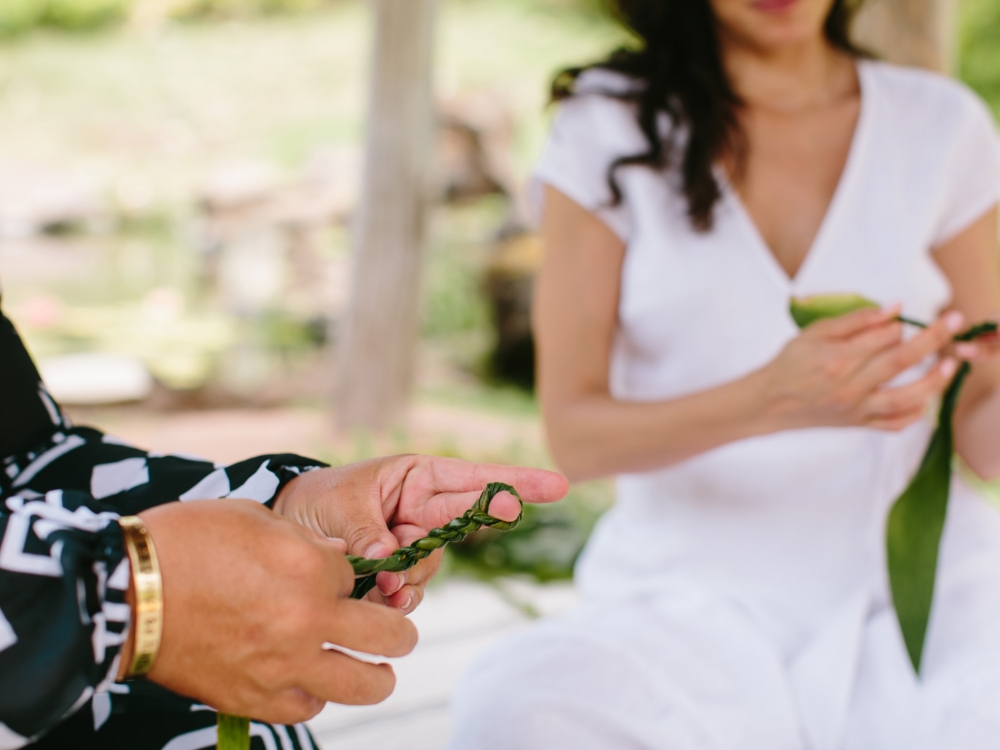 Appropriately enough, the name of the cultural center—Hīpuʻu—is a richly layered Hawaiian word that encompasses everything this peaceful and welcoming place offers.
"Loosely translated, Hīpuʻu is a knot, a bond, a union, or a pledge of unbreakable love," says Kalei. "When I share something with guests about my ancestral land and my heritage, I'm strengthening what they know or think they know about our culture—this is the bond that's being created.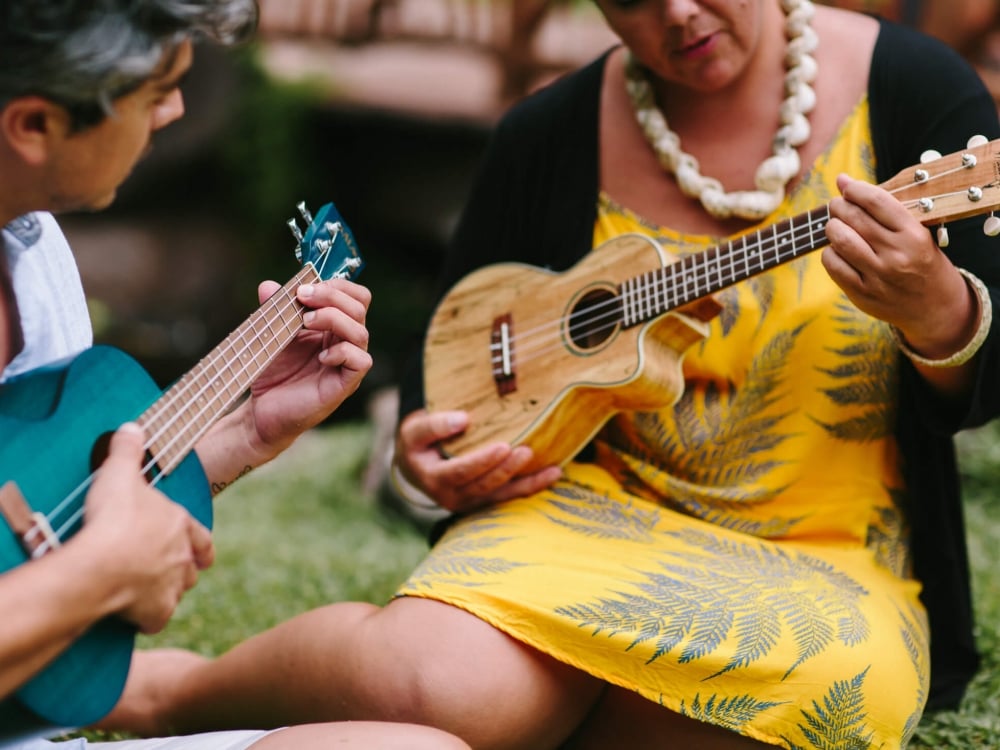 "Our hope for the Hīpuʻu Cultural Center is to create a space where things can be brought together and made stronger," she continues. "We aim to share, embrace, and educate, with the hope of creating this all-important bond between our guests and our island home. We hope that Hīpuʻu can be a place where people's minds can be strengthened, but more importantly a place where culture forms the core of a captivating, unforgettable guest experience."
While the Hīpuʻu Cultural Center is already open and active, it's still in its pilot phase, as additional renovations are yet to come in the spring of 2023 to make the space even more functional as Grand Wailea's epicenter of Hawaiian culture and activities. That said, the full slate of cultural activities is currently being held in the bright, spacious cultural center, which replaces the array of temporary spaces where Kalei and her team had been based intermittently in the past.
"Connecting guests with Maui's rich culture is an integral part of the unique guest experience we offer here at Grand Wailea," says JP Oliver, Grand Wailea's Managing Director. "Recognizing the important work that Kalei and her team do here, we have long wanted to have a dedicated permanent space for our exceptional selection of cultural activities. Thanks to the hard work of our Property Operations team, we were able to find and set aside this space for the Hīpuʻu Cultural Center, which solidifies our commitment to—and our continued investment in—Grand Wailea's cultural programming."
Kalei is thrilled with the new space, as it is a physical affirmation of her life's work and the multifaceted role she plays at Grand Wailea. The cultural center is centrally located, and signage has been placed throughout the resort to guide guests here, whether they're taking part in a scheduled activity or are just curious and want to take a peek to learn more.
With the additional renovations to come in 2023, the Hīpuʻu Cultural Center will play an even more meaningful role in furthering Grand Wailea's objectives to continue putting local culture front and center.
"The cultural center is currently adorned with a few hula implements from my personal collection to give the space a sense of place, but there are no real artifacts on display yet," says Kalei. "In the future, I would love to rekindle our partnership with the Maui Historical Society's Hale Hōʻikeʻike museum and display artifacts on loan from the museum at Hīpuʻu on a rotating basis.
"I have huge ideas for our cultural center that will really add a 'wow' factor and create that strong, interwoven bond—or hīpuʻu—between our guests and our island home. I'm excited for what's to come!"
Celebrating King Kamehameha Day at Grand Wailea
Our resort pays tribute to the first king of a unified Hawaiʻi
May Day Is Lei Day
The spirit of aloha comes alive at Grand Wailea
Breathing New Life into 'Ōlelo Hawai'i (Hawaiian Language)
In 2012, the Hawai'i State Legislature issued a statute that reads as follows: "E 'ike mau a e kapa 'ia ana a'e ka mahina 'o Pepeluali 'o ia ka 'Mahina 'Ōlelo Hawai'i' i mea e ho'omaika'i a e paipai aku ai i ka 'ōlelo 'ana o ua 'ōlelo makuahine nei lā."

Or, in English: "The month of February shall be known and designated as ''Ōlelo Hawai'i Month' to celebrate and encourage the use of Hawaiian language."
Awaken and Arise with the Perfect Start to the Day
Discover the magic and history of Grand Wailea's e ala e experience, a rejuvenating and inspiring wellness experience that allows you to learn a simple Hawaiian oli (chant) and enter the ocean to release the past and all of life's stresses. Emerging from the ocean renewed, welcome the rising sun with a rousing "E Ala E" chant that creates life energy for the day ahead.
An Open-Air Museum in Paradise
At Grand Wailea, we have assembled a formidable art collection to spur the imagination and shed light on our historical and cultural roots.
Connecting Culture and Community
Kalei's popular weekly cultural tours will give you a feeling of connection; learn more about her island home of Maui and her Hawaiian heritage.

E Komo Mai!
We are honored to call Maui home, and from the moment we opened our doors in 1991, we have been committed to sharing the essence and wonder of Maui.