A Sense of Place: Sharing the Magic of Grand Wailea with the World (Part 2 of 2)
Leisure Sales Manager Molly Sanborn on the joy of travel
This is the second and final part of our interview with Leisure Sales Manager Molly Sanborn. Part one can be read here.
This interview has been edited for clarity and length.
What's a regular day like for you?
I'm in the office at 6:30 or 7 each morning, since I work a lot with travel agents on the East Coast of the US and need to account for the time difference. I check in daily with team leaders, including from the Housekeeping and Front Desk teams, to ensure that all guest needs and requests are being met and surpassed.
As I mentioned earlier, I regularly meet with travel agents here at the resort to have a catch-up if they're already familiar with Grand Wailea, or to lead a tour if they're not. Every tour is a little unique and different with regard to what the agent is looking for or what their clients are looking for. These in-person meetings are really invaluable, since they go to the heart of what we do. Echoing an earlier comment I made, a vacation isn't just ticking boxes or checking off a bucket list. It's a personalized, subjective experience, so meeting travel agents in person is a vitally important of my job.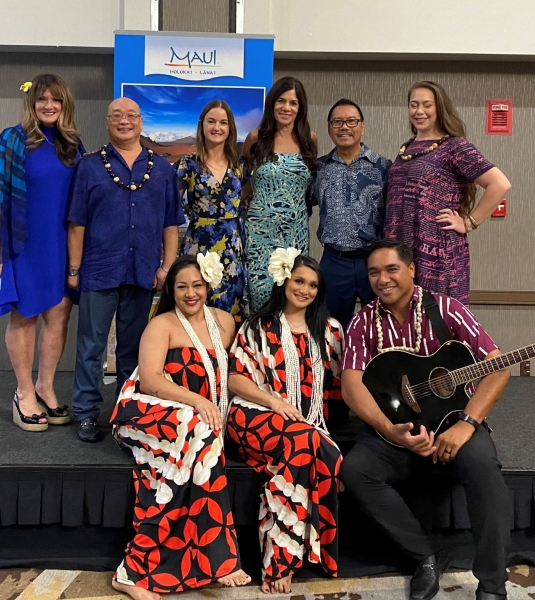 I imagine these one-on-one meetings with travel agents can lead to some interesting conversations.
Absolutely! The core part of my job is to help people better understand Hawaiʻi, Maui, and Grand Wailea. And whether I'm meeting an agent in person or making a cold call, this objective is always the same. I never think of it as "selling" Grand Wailea, but rather as wanting to share something valuable and amazing with others. It comes from a genuine, authentic place—I'm just passionate about the resort and about Maui and I want to allow people who've never been here the chance to experience all the amazing things we offer here for themselves.
For example, Hawaiian Airlines runs a nonstop service from Boston to Honolulu that is relatively new, which adds to other nonstop East Coast connections from Atlanta and New York. The issue is that a lot of travel agents who service East Coast clients aren't entirely familiar with Grand Wailea or even with Maui, so it's my job to educate them about what makes the island, and particularly our resort, a worthwhile destination for someone traveling all the way from the East Coast.
In addition to our usual West Coast clientele, we've been seeing a lot more East Coast guests of late, which means that our work is paying off and the word is getting out!
What do you highlight about Grand Wailea to travel agents who may not be familiar with the resort?
I think Grand Wailea does a really great job on the cultural aspects, from the tours that Kalei [ʻUwēko'olani, Grand Wailea's Cultural Programming Manager and Leadership Educator] gives to our spectacular beachside lūʻau, which features traditional ceremonies, music, and food. Coming here is more than simply visiting a tropical island paradise, although that's certainly a big part of the Grand Wailea experience. On top of that, our guests have the chance to really immerse themselves in the local culture, whether they want to learn a few phrases in the Hawaiian language or a few chords on the ukulele, or whether they want to start the day with a rousing e ala e chant in the waters of Wailea or join Hawaiʻi Land Trust, one of our local NGO partners, in a beach cleanup.
We're really proud of and committed to our cultural programming, which is unique among resorts on Maui and which plays a central part in providing a true sense of place. And it's precisely this sense of place that makes Grand Wailea such a great place to stay for every type of traveler. The size of the resort and our wide range of offerings mean that Grand Wailea offers something for everybody, from families looking for adventure to couples looking for a romantic escape together.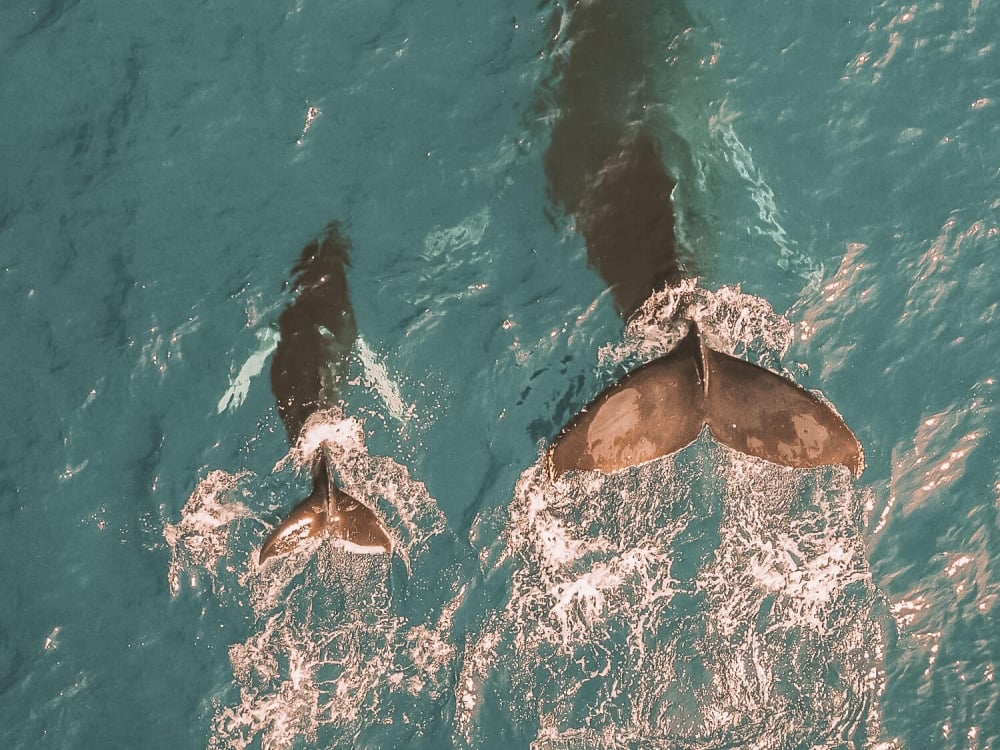 Can you tell us more about the sense of place that Grand Wailea embodies?
The sense of place at Grand Wailea takes every aspect of Maui and intertwines it in such a way that each guest is totally and completely immersed in the soul of the island. That may sound a little cliché, but it speaks to the real connection we're able to create between our island home and our guests. For instance, Grand Wailea occupies a plot of land on Maui, and through our garden and cultural tours, we're able to communicate to guests how this plot of land was once allotted and used, and how love and respect for this ʻāina (land) is imbued in the Hawaiian people. In this way, we give our guests the chance to understand the sanctity of our natural environment, and the rich history that surrounds us here on Maui.
A perfect example of this is our outrigger canoe program, which gives guests the chance to take a traditional outrigger canoe on a guided paddling journey along the coast of Wailea. In the winter months, these outrigger tours offer whale watching opportunities, during which guests can literally get up close with the majestic humpback whales that migrate to Maui's waters to birth their young. Our guests come back from these tours with the most incredible stories, such as when a humpback calf playfully brushed against a canoe while her mother watched on, all in full view of the canoe occupants. It was a powerful, profound moment, and certainly one our guests will never forget.
When I hear these stories from guests or through travel agents, it always brings a smile to my face. It truly never gets old! Because, again, it's my goal to share the excitement and magic that's all around us here, each and every day, with travelers the world over. Everyone should have the chance to experience this at least once in their lives.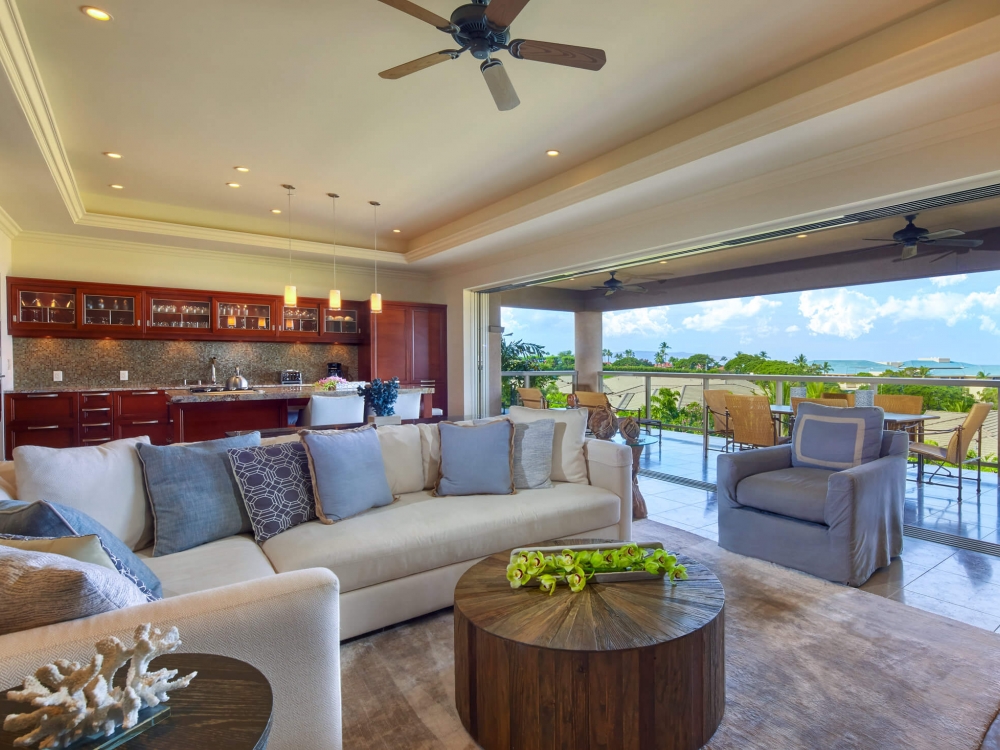 That whale story sounds incredible!
It really was. There's actually even a video of it, taken from a drone. Watching it makes me smile every time, especially knowing that the guests on that boat probably still talk about that experience with their friends and family back home. The idea that these Maui stories and these Grand Wailea memories get passed along organically makes me happy. And it makes my job easier!
I'll say! Just one more question: what would you recommend to a travel agent looking to give their clients a signature Grand Wailea experience?
Well, there's no single signature experience here. But I would say that a stay in one of our three-bedroom Ho'olei Villas is a must if you're here with your family or a group of friends. Going back to the bachelorette party I talked about earlier, these luxury villas offer total privacy and next-level luxury, with all the comforts of home at hand. Each villa has a unique, stunning view over Wailea Beach and the ocean beyond, really ensconcing you in a secluded tropical world all your own. There's really nothing quite like it.
I really enjoy showing the villas to travel agents and guests, since they always fall in love with the space, the light, and the quietude. I especially love the breeze. The villas are ringed by spacious lanais, and you can open the windows and doors throughout to create a seamless indoor/outdoor space filled with fresh, clean ocean air. It's peaceful and refreshing, and it perfectly captures that easy Maui living vibe that I love.
2023: Starting Slow, Picking up Speed
2023 is a year to allow the visionary within to come out.
"The White Doves" Multimedia Installation Brings the Aloha Spirit to Life
ʻIkena, Grand Wailea's signature breakfast and brunch venue, provides a gorgeous setting at any time of the day, with its soaring ceilings and indoor-outdoor setting accentuating all the natural beauty that surrounds. No wonder, then, that it was chosen by Michael Pendry, a world-renowned German multimedia artist, as the site for his large-scale "The White Doves" installation.
A Sense of Place: Sharing the Magic of Grand Wailea with the World (Part 1 of 2)
Leisure Sales Manager Molly Sanborn on the joy of travel
Bringing the Traditions of Maui to Life at Grand Wailea's New Hīpuʻu Cultural Center
Get hands-on with Hawaiian culture in this dedicated new space
Planning a Destination Wedding at Grand Wailea: Tips and Insight from Our Resident Expert
Senior Social Catering Manager Carol Suckow shares her destination wedding advice—and her golden rule

Explore the Storied Waters of Wailea in an Outrigger Canoe
Grand Wailea celebrates one of the most revered Hawaiian traditions with our outrigger canoe program
Celebrating International Women's Day with Stephanie Jacobs, Director of Winemaking at Cakebread Cellars
This talented winemaker will headline the first dinner event of Grand Wailea's charitable Wine and Dine series, themed Women in Wine
The Art of Sustainable Gardening
Jim Heid, Grand Wailea's Head Landscaper, has created a mix of indigenous and nonindigenous plants throughout the resort which showcases the beauty of Maui's flora while also embodying our commitment to sustainability
An Open-Air Museum in Paradise
At Grand Wailea, we have assembled a formidable art collection to spur the imagination and shed light on our historical and cultural roots.