A Sense of Place: Sharing the Magic of Grand Wailea with the World (Part 1 of 2)
Leisure Sales Manager Molly Sanborn on the joy of travel
If you've ever had the pleasure of visiting us here at Grand Wailea, you already know what a unique place this is, and how our resort can connect you to the otherworldly natural beauty of Maui in unforgettable ways. Perhaps you returned home and told everyone you know that they absolutely need to visit Grand Wailea to experience it for themselves, or perhaps you tagged all your vacation photos with #DropEverythingAndVisitGrandWaileaMauiRightNow in a determined bid to tell the world what you now know—that our one-of-a-kind Maui resort offers a travel experience that inspires and transforms, and that a visit to our island paradise should be at the top of everyone's list of dream destinations.
Believe us, we understand. In fact, this very desire drives our Leisure Sales team, which works tirelessly to share the magic of Grand Wailea with the world. We recently had the pleasure of sitting down with Molly Sanborn, a Leisure Sales Manager here at Grand Wailea, to learn more about her role, and how she and her team are able to create meaningful, authentic connections with guests.
This interview has been edited for clarity and length.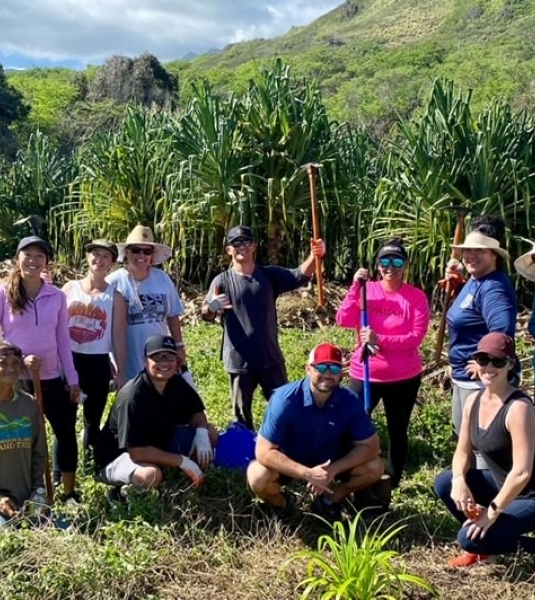 Tell us a little about who you are and how you ended up at Grand Wailea, Molly.
I'm originally from Maine and moved to Maui in 2013. I fell in love with the island immediately and knew I wanted to stay for the long run, so when there was an opening here at Grand Wailea, I applied right away and was lucky enough to join the team as an administrative assistant. In that position, I worked hard to learn all I could about Grand Wailea, even exploring every nook and cranny of the resort to familiarize myself with each detail. Kenji [Ota, Grand Wailea's Director of Sales] was an early role model, and Frank [Rodgers, Grand Wailea's Associate Director of Sales] took me under his wing.
Being a part of the Leisure Sales team was invaluable from day one, since what we do requires a 360-degree view of Grand Wailea, from reaching out to new guests, to ensuring each guest experience is perfect until the moment they depart Maui.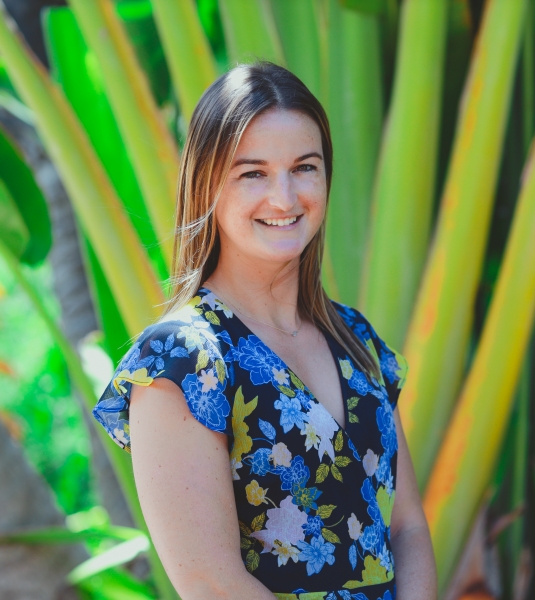 What's your current role?
I work as a Leisure Sales Manager and absolutely love what this job entails. I'm based on property, which means that I get to meet with travel agents who are visiting Maui and are either staying in-house with us or staying at another beautiful hotel or resort on the island. When I meet with different travel agents, I love being able to connect both professionally and personally. One question I love to ask is, "What's one of your favorite places you've traveled to?" Their answers always spark ideas for my travel list!
I think, broadly speaking, that traveling betters people; traveling allows us to see life in new ways and hopefully it helps the heart grow a tiny bit more. Travel agents give us that gift, and whether I'm giving them a tour of the resort, hosting them for a meal, or meeting them at a tradeshow, the conversations are always exceptional.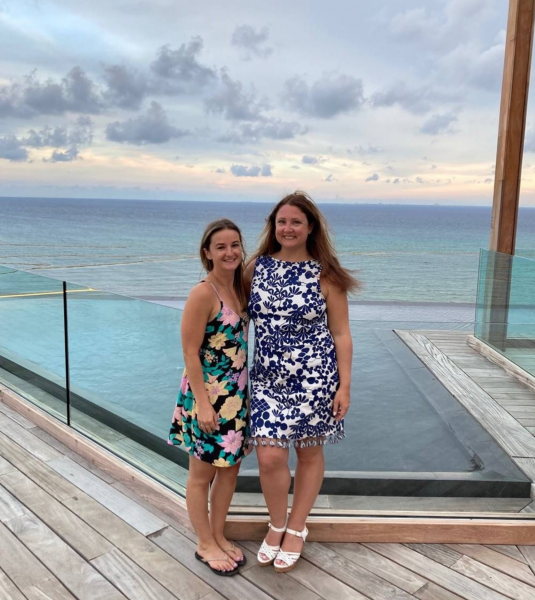 In this age of e-commerce and e-tourism, how has the role of travel agents evolved?
Historically, the number of full-time travel agents in the US actually dropped by almost half from about 2000 to 2015. This reflected the initial boom in online travel sites and online booking. However, in the one and a half years I've been in my current role, there's been a resurgence in the number of travel agents. This growth has coincided with the receding of the COVID-19 pandemic, as when things began opening up, a lot of families wanted to travel again the second it was possible but didn't know what the rules were for different destinations. So the number of travel agents grew to accommodate this pent-up travel demand, and to help people navigate the patchwork rules and paperwork, which differed by destination.
That said, I believe this growth will be sustained, since travel agents save people time and make things much less stressful when making travel plans, especially when it comes to things like flight cancellations.
But it also goes far beyond that. The travel agents I've had the pleasure of working with are valuable resources who can provide travelers with new ideas and perspectives on where to travel, as well as unique insights on specific destinations. Unlike online bookings or ratings sites, travel agents offer a personalized experience and advice on the more subjective aspects of a vacation. This enables a traveling family or a group of friends to create and give shape to a holiday that is tailored to their exact needs.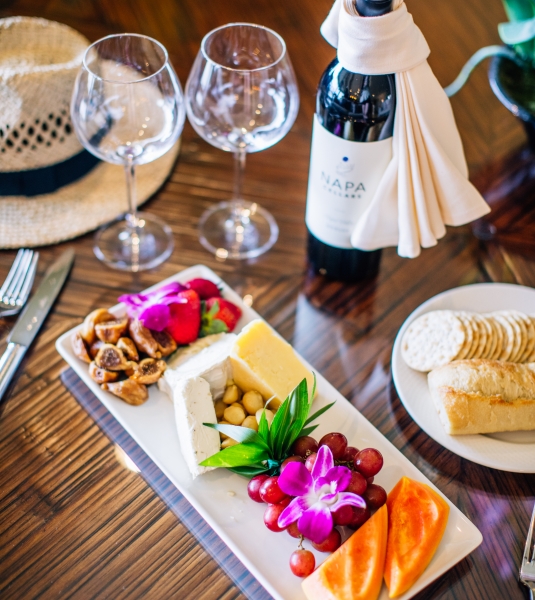 So travel agents provide for a more bespoke travel experience?
Yes, exactly. Let me give you an example from my own work. When I was brand new in my current role, a travel agent reached out to us about booking two Hoʻolei Villas for a client's bachelorette party. The travel agent was already familiar with Grand Wailea and was able to suggest Hoʻolei Villas to their client based on the client's specific requests, which included things like the need for privacy, beach access, ocean views, a private pool, multiple lanais and bedrooms, and a gourmet kitchen.
Together with the travel agent, our entire team here worked seamlessly to ensure that each member of the bachelorette party was provided with exactly what they needed, from pre-arrival food purchases to personalized daily itineraries that enabled the whole group to not only experience our resort, but also a range of day trips and island adventures on Maui.
In the end, they loved everything we did for them, and to see it come to life was amazing. That experience enabled me to thoroughly understand the high standard we've set at Grand Wailea to provide every guest with an unforgettable Maui experience and a lifetime of memories.
2023: Starting Slow, Picking up Speed
2023 is a year to allow the visionary within to come out.
"The White Doves" Multimedia Installation Brings the Aloha Spirit to Life
ʻIkena, Grand Wailea's signature breakfast and brunch venue, provides a gorgeous setting at any time of the day, with its soaring ceilings and indoor-outdoor setting accentuating all the natural beauty that surrounds. No wonder, then, that it was chosen by Michael Pendry, a world-renowned German multimedia artist, as the site for his large-scale "The White Doves" installation.
A Sense of Place: Sharing the Magic of Grand Wailea with the World (Part 2 of 2)
Leisure Sales Manager Molly Sanborn on the joy of travel
Bringing the Traditions of Maui to Life at Grand Wailea's New Hīpuʻu Cultural Center
Get hands-on with Hawaiian culture in this dedicated new space
Planning a Destination Wedding at Grand Wailea: Tips and Insight from Our Resident Expert
Senior Social Catering Manager Carol Suckow shares her destination wedding advice—and her golden rule

Explore the Storied Waters of Wailea in an Outrigger Canoe
Grand Wailea celebrates one of the most revered Hawaiian traditions with our outrigger canoe program
Celebrating International Women's Day with Stephanie Jacobs, Director of Winemaking at Cakebread Cellars
This talented winemaker will headline the first dinner event of Grand Wailea's charitable Wine and Dine series, themed Women in Wine
The Art of Sustainable Gardening
Jim Heid, Grand Wailea's Head Landscaper, has created a mix of indigenous and nonindigenous plants throughout the resort which showcases the beauty of Maui's flora while also embodying our commitment to sustainability
An Open-Air Museum in Paradise
At Grand Wailea, we have assembled a formidable art collection to spur the imagination and shed light on our historical and cultural roots.